When you are thinking of designing a brochure, flyer or newsletter for your business or educational project, think about getting it done using full color. Black and white or single-color media are things of the past. Nowadays, most people do not even bother to go through those. If you wish to attract attention of people with your promotional or educational media, you simply have to get those made using bright colors.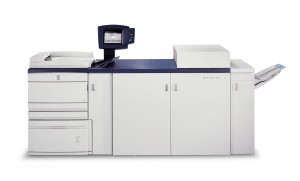 Printing in full color may seem to be a tad more expensive than monochrome printing techniques, but it pays off in the long run. There are a lot of printing services that can take care of your printing job. After you have designed your template, all that remains is to find the right service to get your job done. There are some points that you should inquire about when you are enlisting a service for getting your color printing done. These include the following:
1.Past success stories: Make sure that the service provider has a good success record in the past. Ask for client testimonials. If a provider has a lot of testimonials from satisfied clients, then it is a safe bet to assume that they do provide quality service. Also, ask them to print a few sample copies for you before placing the order. That way you can be sure of the quality of the work that you will get.
2. Meeting deadlines: Ask them whether they will be able to meet the deadline that you set for them. Testimonials from past clients will also help you to form an impression about the service providers ability to meet deadlines. It is no use getting a perfect job if you get it too late.
3. The price for the job: Ask the service provider how much they will charge for the service. This usually varies according to the volume of work that you need to be done. If you place larger orders, you get the most cost-effective service. You should ask around to find a few service providers to compare their charges. But, there is no price too great for getting a job done perfectly. If you find a provider whose service is simply too good, get your work done there, even if it means paying a little extra.
Color printing continues to rule the world of promotional campaigns and advertisements. Make sure you get your promotional media printed in bright colors to ensure that your presentation is always ready to make the maximum impact.
Printpapa.com is the color printing company offering color printing services at unbelievable rates. Check us out online!