Letterheads can make or break the credibility and brand image of a company. A letterhead, though often ignored as a marketing tool, can lend considerable edge to a company's direct or indirect marketing campaigns and brand building initiatives. Because of its power as a representative icon of the company, especially on official documents and paperwork, a professionally designed and printed letterhead can help improve your chances at converting sales leads into actual clients.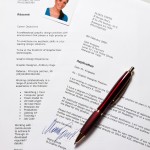 Read on for more detailed comprehension of why letterheads can be your big marketing idea to forge great consumer relations:
•    A Formal Appearance – What is the basic difference between a letter from your high school sweetheart and from the HR-Head of your firm? The formal approach, obviously! Without the letterhead, the formal appearance of any document may vanish without a trace. A well-executed and fine-printed letterhead not only gives the insignia of authority on the documents, but also represents the company, even in the minutest form possible.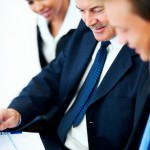 •    Credibility – Letterheads always grant credibility to the paperwork. A company without a professional letterhead on its documents is often considered fraudulent or untrustworthy by consumers. A professional letterhead is the mark of authenticity, especially of the services, products or the agreements and announcements listed in the paperwork.
•    Distinction – A professionally developed letterhead helps you stand out from the rest of the crowd. In the cut-throat world of direct marketing, you need to make yourself special to get noted. Why not use your letterheads to turn heads your way? With a professional but visually appealing letterhead, not only can you increase your sales leads, you can also turn to official papers to market your firm! Cost-effective, what say?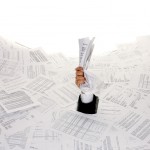 •    Brand Value – The image that you exhibit to the world and more importantly, the consumers, is perhaps most effectively showcased through your letterheads. One look at the kind and quality of letterhead your proposal document carries and the potential client or business associate can make out the quality of work you shall offer. Therefore, take pains to develop a strategically powerful and well-designed letterhead, as it may help project a larger-than-life brand image for your firm.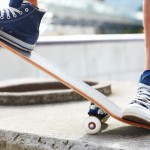 •    Consumer Retention – Letterheads, while being important marketing tools, can also compliment consumer retention. Documents, letters, proposals, queries, etc. carrying your logo will build brand loyalty among recipients. And as a proven fact, intensive brand loyalty results in improved consumer retention. And all of this results in embellished sales and profit statistics – the ultimate goal of any enterprise, irrespective of size, budget or significance.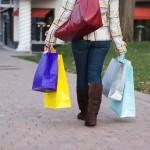 Now you realize what had been missing from your paperwork and why the recipients in your list had not been as responsive as you had expected them to be? Letterheads can work miracles for your firm's marketing campaign.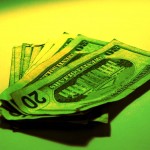 What's more, the costs incurred for such great benefits will also be well within your budget. Implement these tips and guarantee yourself a great improvement in lead generation and sales statistics within a short span of time!
We at PrintPapa make Letterhead printing very easy. We offer 2 kinds of paper to choose from (keep it simple), and based on your artwork we can print up your letterhead in 1, 2 or Full Color. You can also order matching envelopes to go with it. Check it out!!