Before starting a printing project you must have chalked out every detail like the color of your booklets, the type of paper to be used, pictures to be used, etc. But all this planning can go in vain if you have not chosen the right printing service for your project. There are thousands of printing service providers available online and all of them claim that they can help you to attain your goals. It can, thus, become very confusing as how to choose the right printing service provider. The following tips might be of help in your quest to find the right printer: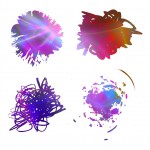 Quantity: You should know the amount of prints that are required for your project. This is a very important task before you begin your search for a printer. Inquire time and again, whether the company you are looking to take up the services can handle the bulk orders or not. You should also try and know whether the company will be doing the work themselves or send it to any third party. Outsourcing of work may cause unexpected delays as well as higher costs. Though most of the printing companies deliver the orders prior to the deadline, it is better to be safe.
Quality: Take a close look at the past projects and judge the quality of the output. From materials to color to equipment, everything should be taken a close look at to make an informed judgment on quality.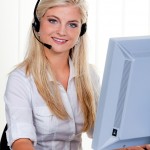 Customer Services: Choose those companies that do not make you wait in the counters consuming your precious time. Such companies also ensure speed and ease in the completion of your printing tasks. If you choose such a company, then you are sure to get efficient, effective and smooth services.
Color Capabilities: Color is an essential ingredient of printing. So, the quality of color used for printing is very important for the clients. Choose a company using the latest equipment that will deliver only satisfactory results.
Ask for Previews: Ask the printing company to give you a visual demonstration of how your prints will look. Seeing the preview before the printing is done will give you a lot of mental satisfaction.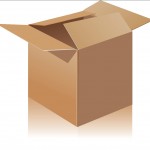 Order Tracking Facility: Select the printing company with order tracking facility. Thereby, you can judge the status of your delivery at every step.
These tips will make the task of choosing the right printing company easier. It will also ensure that nothing goes wrong with your printing project.
At PrintPapa we do all of the above:
We offer short run printing from 50 sheets to long run or bulk printing upto 10000 sheets.
Our quality is the best and we can boast about it. All the jobs are printed on state of the art printing presses, which are calibrated daily and can keep up with the growing demands. These presses are highly automated which allows us to produce high quality output at the correct cost.
We excel in customer service. Check out our testimonials on our site and also on Yahoo local.