Promotional notepads are an important medium to make a work go smooth, these notepads are useful both at home and in office. When a notepad is printed for business reasons, the printing design varies, keeping the purpose intact. Designing business notepads are a little difficult than the usual ones. Therefore when a notepad is printed for business purposes there are five important designing elements followed to print the notepad. After you have decided to use the promotional notepads for your business, the next important thing to keep in mind is, choosing the exact size and design that can well carry your brand logo or a brief introduction about your brand, and most importantly the contact details. After mentioning all the details do keep in mind to leave enough space to write on. Make sure that your notepads are useful and can be used time and again.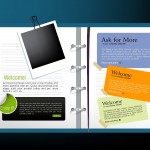 Here are the five important printing elements that needs to be kept in mind while designing a promotional notepad:
The Header: The first important part of a notepad is the header. In fact the header is the portion where substantial attention is given while designing. This is mainly because in a custom notepad, a writer first reads the header before proceeding to anything else. Hence in a notepad the header is the most attractive design element to cast a negative or positive impact on a reader.
The Watermark: Watermark is the other important feature of a notepad and is considered one important marketing element to add business related messages and pictures. Apart from this, watermarks also break the background monotony of a notepad. Best designed watermarks can keep a notepad's competitiveness.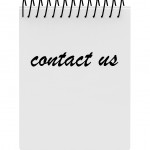 Size and Shape: The size and shape of a notepad is the another important feature to maintain the competitiveness. As most people judge the quality of a notepad by its size, shape and design. Large size notepads are most preferred because of its functionality and practicality. However for promotional notepads the size and shape should be determined depending on the usability. Basically the oddly shaped small notepads are preferred most.
Durability: Lastly the durability factor is very important to wrap things up. A notepad can never be competitive if it is not durable. Hence to make your notepads reach to a wide section of people, it must be made with tough material. The more durable your notepad is, the more is the competitive factor.
Functional Features: The functional features are also very important. It is always suggested to add few extra functional features in your notepad if possible.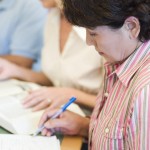 At PrintPapa all our notepads are printed in full color on nice 70lb Text Paper, with 50 pages/pad and with a hard board backing. We offer 3 different sizes to choose from. Place your next order of notepads at PrintPapa.com