Greeting cards are great giveaways on special occasions. Development in technology has meant that the cards can be customized according to tastes and wishes of the sender. Nothing makes a person more happy then to wake up on his birthday and see a beautifully designed greeting card bearing a memorable picture of his life. This is the power of custom greeting cards. It makes you a designer and you can create whatever you wish and not go for the same old stuff that all the others buy.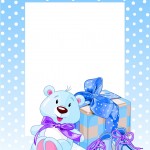 Creating a custom greeting card is a very easy task and it is a great tool for marketing too. Such greeting cards can be ordered from any of the printing agencies. But the better the printer the more prominent results you can expect. But here are 5 tips for those that want to create a custom greeting card sitting at home:
Hardware Required: You will definitely need a computer which has graphic editing software such as CorelDraw and Photoshop installed. To get good quality prints you also need to have a Laser Jet printer. High resolution laser quality prints make even an ordinary print look great and the greeting card look professional.
Unique Idea: The designing and the content of the card would be focused on the event. For example if it is a Christmas greeting card then a picture of you dressed as a Santa and some personalized messages  is a good choice.
High Quality Paper: Do not pick any paper that you get. There have been so many instances when a beautifully designed card has suffered due to poor choice of paper. So it is of utmost importance to pick a paper that will give you high quality outputs.
Bright Photographs: Choose pictures that are taken in full light. Dark looking photographs on top of the greeting card gives a dull look to it.
Designing: There should be separate designs in the front and inside the card. The top messages should be catchy while the inner messages can be more personalized. Adding some humor to the cards makes them more interesting.
It isn't tough is it? But then again customizing a greeting card requires a lot of time and some amount of precision. So why not entrust the job to the printing service providers such as PrintPapa?