The use of envelope hails from the conventional era, when they were effectively used for carrying letters. Since those days till today envelopes have been differently modified with change in shape and size. With the term envelope coming in our mind the very first impression that comes is, a pack or protection for the inside content. Depending on the purpose of their use the envelopes are categorized into different types. The commonly available types are corporate envelope (or no 10), business reply envelope,  direct mail envelope, billing envelope etc. However, depending on the purpose of their use, envelopes can also be custom made.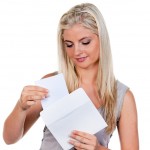 From pocket sizes to banker ones, envelopes are available in a variety of sizes. This variation depends upon the size of the document inside. Apart from holding the inside materials, envelopes are also used for safe transfer of documents. Along with carrying your business logo, envelopes are one important marketing medium. So while going for envelope printing, there are some of the important benefits that you can achieve in your purpose.
The window envelopes with custom prints are good for business purposes. While the good printed billing envelopes always holds the impression of quality, carrying company image and boosting quality services again there are direct mail envelopes that require good printing schemes. All promotional materials require good packaging actually these are the features that adds to enhance the business strategies.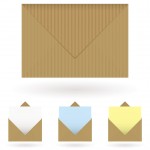 The corporate envelopes are used in describing the style, class and distinction in front of others. Thus corporate envelopes can successfully be used for marketing as well as storing files, legal papers, and corporate documents and similar other reasons. Business reply envelopes and custom envelopes can also come in the same domain. Custom envelopes can be modified according to the purpose of use.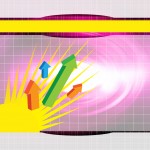 Different printing services are available nowadays with the capacity of satisfying all printing requirements meeting individual client demands. Printpapa is one such printing services that  takes care of all the above factors while printing and designing of both business and personal envelopes. Visit our Envelope section to see a variety of envelope sizes, types and most of them can be printed in 1, 2 or Full Color.