It is a much argued question that whether:
Is it good to print quantity posters of lower quality to reach wider section of people? OR
To print good quality posters and reaching only limited target audience?
 The solution to this is not so simple, as while printing a poster there are a lot of factors to determine. This includes the purpose of printing, the goal you want to achieve and finally your budget. Here, we highlight some important guiding principles for you to keep in mind while going for promotional poster printing: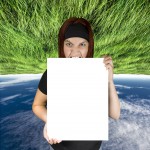 The very first advantage of high quality poster is that, in good quality posters, the designs are generally very good, paper is very good, full color inks are used and the poster is given a finished look that amazes the on-lookers. All of this adds to the quality of the poster content. This is why nowadays only high quality poster are preferred to promote a movie or a play. As majority of people still judge a poster not only by its content but also by the paper quality, color and the effects used.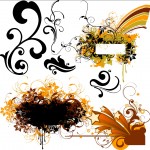 Poster printing is generally not cheap, instead you will find that printing high quality posters with colored inks and good quality paper is generally a costly issue. This suggests that if you have a tight budget you will be able to print only few posters which is not the same with cheaper poster printing. Secondly, printing many posters at a time means, you should have the ability to cover a wide area and have as many posters to reach every public place falling under your target.
However, this idea has certain drawbacks also. By printing cheap posters, there comes a risk factor for the company itself, looking cheap in the eyes of public. Business reputations can also be hampered if the poster becomes unable in casting a good impression upon the viewers.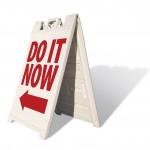 Therefore, to acquire that fruitful end results you should be very clear about your objectives and the goal you wish to achieve and finally the quality of printing service you avail.
At Printpapa.com we offer various options for poster printing:
1. Full Color Hi-Gloss Photo Posters: Printed on a 6 color Inkjet press with UV inks and on Hi-Quality Photo Paper. You can order 1 or upto 50 at a time. Very high quality printing, as good as your Photo Labs
2. Mini Posters (11×17): Get 50 or upto 10000 posters printed on various kinds of paper. These are much cheaper than the above, but the quality is awesome. These are printed on offset or digital presses
3. Mounted Posters: These are full color glossy posters or high durable matt vinyl posters mounted on 3/16″ Gator Board. Great quality. Order as low as 1 poster.