You are a new writer and yet to be published, you opted for many options to get your work published so that your work is known far and wide. Many a times it happens that you send your request to traditional publishers but receive rejection letters from there and this adds to your frustration. So where to go, to get your work done? A quick search on the Internet can make your work go smooth. Let's first decide what is the difference between traditional publishing and self publishing.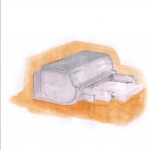 Traditional Publishing: By the term traditional publishing we can refer to those companies that buy the printing rights for only some selected works. Traditional publishers generally prefer selecting only the best work out of many submissions. The entire printing work moves in an order. First a contract is made with the author, a copyright is taken out in the name of the author. The author is then paid with first publication rights along with various other rights. The present world is very competitive and in order to succeed in that the publisher must be very selective in choosing the books to publish. A publishing company can not afford to take risk by publishing books that are NOT going to sell. That is why it is necessary for a write-up to be professional sounding with high selling point in order to get published.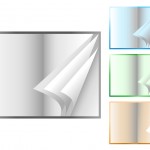 Self Publishing: Authors who are into self publishing are unlike the traditional publishers and take all publishing risks whether it sells or not. Also if there is a substantial benefit then the author is entitled to keep all profits with them. In order to self publish a book, it is required to find a good printing service producing short run high quality books. Before actually investing in a publishing service it is always a good idea to obtain a sample copy of the work.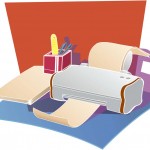 A self publishing author must have full interest in handling all the marketing responsibilities. Selling books through book signing or through  author tables at local fairs and events is also one good scope for this. Thus it is highly important on the part of the self publishers to have a good understanding of the market, doing marketing research and should have a knowledge about advertising and marketing products.
At PrintPapa we offer the capability of Self Publishing by producing Short Run Books. You can order as low as 5 books. These are soft cover perfect binded books. We offer various services and lots of resources as far as self-publishing is concerned. To name few of them:
Get ISBN Number
Cover Design
Hard Copy Proofing
Interesting FAQs.
Visit our Short Run Book Section to learn more and to get a quick online quote. You can also place an order online with few clicks. Or give us a call and we will guide you through the ordering process.