Booklets and brochures are an excellent way to promote your products or service. From established organization to start ups, booklets serve as an ideal medium to highlight their products and services. The greatest advantage of a booklet over other promotional items such as newsletters and posters is that it carries detailed information on the product or the service. No two products are same thus booklets incorporate unique designs depending on the product and it's target audience.
Be Informative: A customer is looking for information and a good booklet should provide it. The booklet should pack as much information about the products as possible. If you have a wide range of products and services, listing them according to their hierarchy is a great idea. Comparing features, prices, and technical specifications will help the customer make the right choice. Too much of product information in a single page should be avoided as they tend to confuse the readers.
Be Creative: Although boxes and columns have traditionally been the ideal way of designing a booklet there is nothing wrong in avoiding them. If your product targets the youth and doesn't need to fall back too many guidelines, being a little creative with the booklet is a great idea. However, creativity with design should not overshadow the product information contained in the booklet.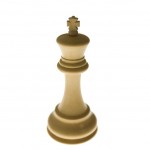 Customer Is The King: Any booklet which highlights the needs of the customer and addresses it regularly attracts his immediate attention. The booklet should highlight how the product or the service will benefit him. Dedicating a certain section of the booklet to case studies coupled with images and graphs makes the booklet look more impressive.
Use Graphs and Pictures: Are the features and specifications of your product or service better than that of your competitors? If the answer is an affirmative, then highlight the advantages that you offer in the booklet. Comparing your product with that of your competitor's in such a case is a good idea. Also use pictures of the products in the booklets. It not only serves  better for the customer but also gives the product a more authentic look.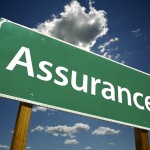 Use Testimonials and Accreditation: Testimonials from satisfied customers can go a long way in making the claims look credible. If your product and service has received any accreditation from any external agency it should be highlighted in the booklet. Testimonials and accreditation help in establishing brand value.
PrintPapa is a company that has added value to the print promotions of their clients over the years designing and have expertise in designing and printing booklets and brochures. We offer Short Run Booklet printing from quantity as low as 25 to upto 5000. Visit out Booklet section to get an instant quote and start ordering.