A booklet or a catalog is one of the most powerful marketing tools in the hand of a marketeer. A cover often tells the story on what is inside the booklet. Designing an attractive cover for a booklet is important to attract eyeballs towards the booklet. No two booklets are the same and each type of booklet comes with its own unique layout, text, graphics, and other design techniques.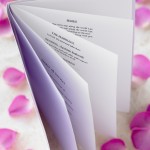 But there is one thing common among all these booklets and i.e. an attractive cover, which often decides whether or not a consumer will open it to read the information inside. There are a few things that need to be kept in mind while designing the cover of a booklet: 
Grab immediate attention – Put an engaging image on the front cover of your booklet which portrays the content of the booklet. If you are able to grab this much attention, you have done enough to make a go through your booklet. Also never leave the back page empty as many readers flip the back of a booklet before opening the pages. It is a great idea to fill the back of a booklet with an image and some contact information.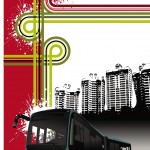 Use test and logo properly – The purpose of a good booklet cover is not just to encourage a person to open it but also to establish the brand of the company. It is very important to give the logo and the name of the company a prominent place on the cover where from they can establish the brand. Place the text on the cover judiciously so that they stand out from the background. 
Hire a professional – Working with a professional booklet printing company will help you in increasing the  attractiveness of your booklet. A professional printer who has expertise in printing can produce vivid color printing and smooth images that are more eye-catching than if the booklet is printed on an office printer. He will also take care of the binding that your multi-page booklet will require after it has been printed.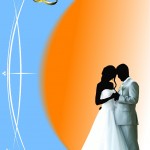 PrintPapa is a company that has added value to the print promotions of their clients over the years designing and printing product booklets. Over the years we have also developed expertise in printing books, posters, catalogs and brochures.