A bookmark may seem to be one of of the smallest and easiest things to design but that is far from true. Designing a bookmark can be the most challenging things to do. The challenge arises due to the fact that when it comes to bookmark design the possibilities are endless.  A bookmark can also be a nice promotional tool if you can tie-up with a bookstore and put your bookmark inside the books.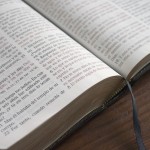 Many business firms are waking up to this fact and using bookmarks for promoting their business. This is far more cost effective than many other forms of media. Bookmarks come in three prominent sizes which are 2×6 bookmark, 2×7 bookmark and 2×8 bookmark. All these sizes can be both vertical as well as horizontal. A few things however need to be kept in mind while designing a bookmark:
Theme – Theme your bookmark around your brand with the use of your logo and brand name. Try to place the logo on the top of the bookmark near the tassel hole. This part of the bookmark tends to always protrude outside the book and thus serves best for promotion.
Use Colors – Play with color while designing a bookmark and use bright colors. This will ensure that your bookmark grabs attention of the reader.
Use Picture and Graphics – Picture and graphics are the best way to promote any brand. Do not use too many pictures and graphics in the bookmark rather use a couple of images on each side at the maximum.
Avoid Using Texts – The last thing that you should do while designing a bookmark is use too much of text in it. Remember that your readers are interested in reading the book and not your bookmark which simply serves as a tool for keeping place in the book.
Work on the Tassel – A tassel or the thread which holds the bookmark to the book can be designed well to leave a long lasting impression on the mind of the readers. Designer threads and ribbons can be used to make it look attractive.
Shape It – Bookmarks normally are rectangular in shape and have sharp edges. You can shape the bookmark by rounding it's edges or cutting it in a custom shape of your choice.
PrintPapa is one of the well known printing service providers and caters to all kinds of printing needs. They have years of expertise over printing and designing books, business cards, catalogs, brocures and notepads among others.