A letterhead is the most important corporate document. It is the first impression that many clients  get about your organization. Letterheads along with business cards, envelopes and notepads should be carefully designed and printed to create a brand image for the organization. Your aim should be to make your letterhead sparkle in front of your clients. Here are a few tips to make a letterhead sparkle: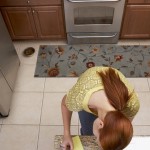 Header Is Key: The header is the most important component of a letterhead and it should stand out. The name of your organization should be mentioned clearly and in legible font. Try using the same font that you use in the hoardings and sign boards. It is wise to theme the header on brand name and color of your company.
Highlight The Logo: Your company's logo should be highlighted in the letterhead. Try making it a little brighter than the rest of the header which will make it stand out. The logo can be placed in the right or the left side of the header. You can also make the logo large so that it overlaps the header.
Use Watermark: Using a watermark adds class to your letterhead. You can add the watermark of your logo to the body of your letterhead. This will add some X factor to your letterhead and put it in a league of it's own.
Side Bar: Although not commonly used adding a side bar is a great way to make your letterhead unique. You can print the web address of your company sideways or even a catchy slogan that defines your business.
Print It Glossy: You can literally add shine to your letterhead by printing it on high quality paper and with glossy metallic inks. These inks have a property of leaving behind some shine once they have completely dried up. High quality paper is also important when it comes to printing letterhead as this creates a good impression in front of your clients.
Use A Footer: A footer can carry the contact details of your organization. It can also have a small note on the achievement of your organization. This will make it look unique and also promote your business.
Your well designed letterhead needs to be complemented with quality printing and thus you need to hire the services of a quality printer like PrintPapa. They are equipped with all the latest in terms of the printing technology.  They have built expertise in printing and designing services and undertake all kinds of printing jobs including catalogs, banners, posters, books, rack cards and all other types of domestic and corporate printed items.