Celebrate this Independence month with some HOT discounts from your friends at PrintPapa.
NEW PRODUCTS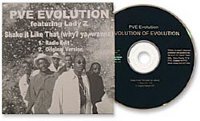 NEW ENHANCEMENTS
Now you can save all the items you have placed in your shopping cart by just clicking on the Save Cart Button. When you are ready to order, go to My Accounts ->View Cart Sessions and find the session you saved and then Click Add to Cart and Checkout.
TIPS & TRICKS
MULTIPLE ORDERING MADE EASY:
Need to order bunch of business cards, but don't like to configure them every time?
Add the first business card to your Shopping cart and then click on Duplicate button. Make sure everything is correct and then Add to Cart.
Check out our blog at blog.printpapa.com
COMING SOON!
PrintPapa Rewards Programs!.
Now.. Let's get Started
Discounts below are limited time offers –
Make sure to order before July-31-2010.
20% OFF
BUSINESS CARDS

Coupon Code – "20poffbcjul10"
Max $100


20% OFF
BOOKMARKS

Coupon Code – "20poffbmjul10"
Max $100

20% OFF
GREETING CARDS

Coupon Code – "15poffenvmay10"
Max $100

10% OFF
NOTEPADS

Coupon Code – "10poffnotepadjul10"
Max $100

15% OFF
FLYERS & BROCHURES

Coupon Code – "15poffbjul10"
Max $100

30% OFF
POSTCARDS

Coupon Code – "30poffpcjul10"
Max $100