Photo greetings cards give a lot of freedom to the common people to be creative. They can play with their ideas and give a new dimension to the cards they send to their loved ones. You can add a personalized feeling to the card which the recipient will love to see and read. But with so many choices at hand many people get puzzled. If you are not being able to decide what you should do first and what are the pictures that will look good on your photo greetings card then you should read on and try to plan your steps.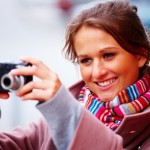 Good photos make a photo greetings card special, so you will require nice snaps first of all. Plan about the photos you want to take. Some professionals can get good snaps instantly but if you are not a professional then you have to first of all get an idea of what you want to use as the front page of your greetings card. Depending on this you may choose a location. Next you will require a good camera. In case you do not have a high resolution camera then it is a good idea to borrow one from one of your friends. Use freshly charged or new batteries so that there is no disturbance in the middle of the photo shoot. Also clean the lens to make sure there is no dirt or fingerprints in it that will make your photos look shabby. After you have made these adjustments it is time to fine tune your camera. You should set the image resolution and image quality to its highest setting. Also do not forget to turn off the "date/time" setting so that it does not appear in your photo. You may also use a tripod for shooting a photograph. This makes sure that the camera will remain stable and the pictures will be clear. At times clicking a dozen of photographs on the same theme and location does help you come up with some great snaps. So keep on clicking.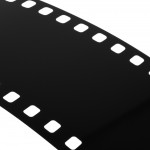 After you have finished with your photo shoot now it is time to consider choosing the photos that will attract eye balls. Photographs that have single images and non-busy background work well. Smiling faces are a great choice if you are looking to create a holiday greetings card. You may also take photos of the pet in a funny pose. But again the background has to be good. In most cases you should try and avoid taking group pictures, such photos only work for farewell cards.
You should also consider the color of the photos. Bright colored photos always make a favorable impression. Photos of colorful flowers, fruits, green plants, blue water, bright clothes and the sweet smiling faces of the children are best choices for get well cards. For the birthdays you may use the pictures of the children, food and flowers and for the mother's day you can use pictures of hearts, babies and flowers. If you want to gift a card on the father's day then you may choose images such as a lawn chair, a boat, horses, boots, globe, etc.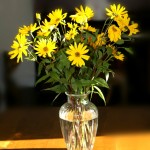 After this you have to resize the pictures and give to the printing service provider. You will require a printing agency which has a fair deal of experience with photo products. Print Papa is one of the most renowned printing service providers around. They not only deal with photo greetings cards but also other products such as photo calendars, posters, banners, photobooks, etc.