Planning to create a photo poster at home? Gone are those days when you needed to have good knowledge of Photoshop or Corel Draw to create a photo poster at home. Print Papa which has created a name for itself as a printing service provider has launched the Print Papa Photo Publisher which will let you create your own posters in a few easy steps. Let us take a look at this amazing application which lets you design awesome posters at home for easy steps:
Step 1
Open Print Papa Photo Publisher application in your desktop/laptop and select the Posters on the left panel of the application (as shown below). Here you will be presented with options such as Price List, FAQs where you can check out the details you need before your proceed with the creation of your poster.
Select the 'Create New' option in the application and new window will open where you will be able to choose the size of your poster where you will be able to select among all the standard size of posters and banners. Next you will be directed to a window where you will need to choose the image for your poster.
Be a bit choosy with the image of your poster as you need to make sure that the poster serves your purpose be it impressing your loved one or making a strong sales pitch for your business.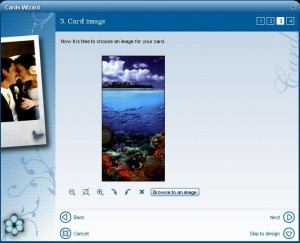 Step 3
Next you will be directed to a page where you will be able to personalize your poster to suit your exact needs. Here you will be able to insert clipart to your poster or add frames which will be according to occasions such as Engagements, Birthdays, Christmas, New Year etc.
You will be able to do a lot of customization in your poster wherein you will be able to rotate the image, resize and add captions in this application. You can also sharpen the image here or customize the skin tone and color.
Be careful in executing all the steps in this window of the application as what you design here will be finally printed by Print Papa. Once you are done with the editing take a close look at the entire poster by zooming in and out.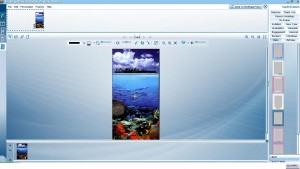 Step 4
Voila you are done! All you need to do now is send the poster to the Print Papa press and confirm your order by selecting the number of copies and provide the payment and shipment details.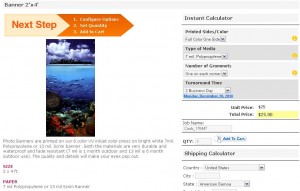 Apart from Posters, PrintPapa Photo Publisher also lets you design various types of photo products such as photo calendars, photobook, greetings cards, etc.