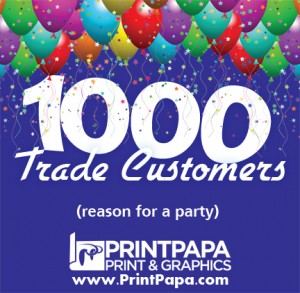 The page you were looking for could not be found.
Check the URL for errors.
PrintPapa.com is proud to announce that 1000 Trade Professionals, Graphic Designers, Print Brokers and more trust us to deliver the highest quality printing at the lowest possible prices. They know we give our customers 100% on every job so that they can give their customers the same. We appreciate this 1000 very much and look forward to thousands more. It's PrintPapa baby, lets print!