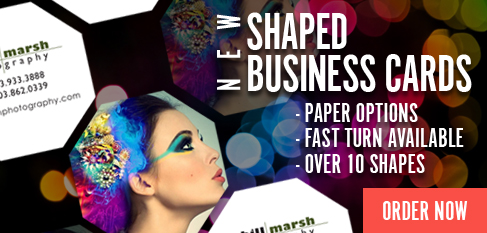 The page you were looking for could not be found.
Check the URL for errors.
The fact is, regular Business Cards can get a bit mundane. Run of the mill rectangles, even when beautifully designed, don't really stand out when you hand them to someone. Imagine a Triangle or an Octagon. Something unique. Imagine the impact of an amazingly designed BC printed on an unusual shape.
There are other interesting aspects of a shaped BC, the main one being shapes that pertain to a theme. A Cloud computing firm would certainly benefit from a cloud shaped business card. Flower for a florist and so forth and so on. The potential is limitless, it really is. Only stymied by your own lack of imagination.
Below are a few stats pertaining to Business Cards. They may or may not interest you, but it's always fun to have little tidbits of info 🙂
Business Card Statistics
Data
Number of business cards printed daily
27,397,260
Number of cards printed in the US annually
10 billion
Company sales increase for every 2,000 cards passed out
2.5 %
Percent of business cards handed out that will be thrown out in less than a week
88 %
Reason given for throwing out business card
Don't need service provided by card giver
63 %
Don't want to do business with specific card giver
24 %
Added information into digital contact list
9 %
Other
4 %
Prospective clients hold on to a color card 10 times longer than a standard white card