Trading cards are quite popular with all age groups. There are hundreds of ways that a custom trading card can be utilized. Trading cards are something that is meant to bring smile and happiness. From an important item for socializing to a lot of other purposes, the ways of using trading cards are many. These are an excellent tool for self marketing and business promotion.
Personal trading cards can be excellent to use in social events. It's a cool thing for the kids to trade cards bearing their picture and a small bio about them and they enjoy handing them out at the team sports events. But the trading cards of today are not only popular with the kids but with sports people and adults too. At conventions and group meetings many hobbyists like to distribute their personal trading cards and gather from other attendees. Another popular way of using trading cards is creating cards for the sports students of a school and sharing them with other schools. For corporate promotions, charity events and trade shows, the customized trading cards are fantastic give-a-ways.


A good way of using it is as your personal business card, hand out and exchange so that you are remembered. From sports teams to schools, charities, non-profits and so on, these inexpensive cards probe to be terrific source of revenue for all. Full color trading cards or collectible cards with custom printing are wonderful as gift items.  Display your art work and pass it on as samples or simply use it as a collective; whichever way you use it, it can serve the purpose well.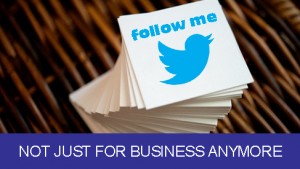 To make a difference in your life with trading cards, a good way will be using a photo and short story and your personal card is ready. It provides you the way to present yourself in a unique way. To bring some spice, create your own trading cards with innovative ideas, featuring yourself, your family and even your favorite sports personality or any celebrity. With custom trading cards available so easily, no more longing for the card you want, simply create it yourself. With a trading card rather than a normal business card, your employees or co-workers will feel special.
High quality trading cards are available in a variety of paper choices like 14 Pt. Gloss, 14 Pt. Uncoated, 12 mil Plastic and 17 mil Magnet. For high gloss and protection from scratches you can get them UV coated. A number of trading card printers are out there providing high quality custom trading cards at affordable prices.