The page you were looking for could not be found.
Check the URL for errors.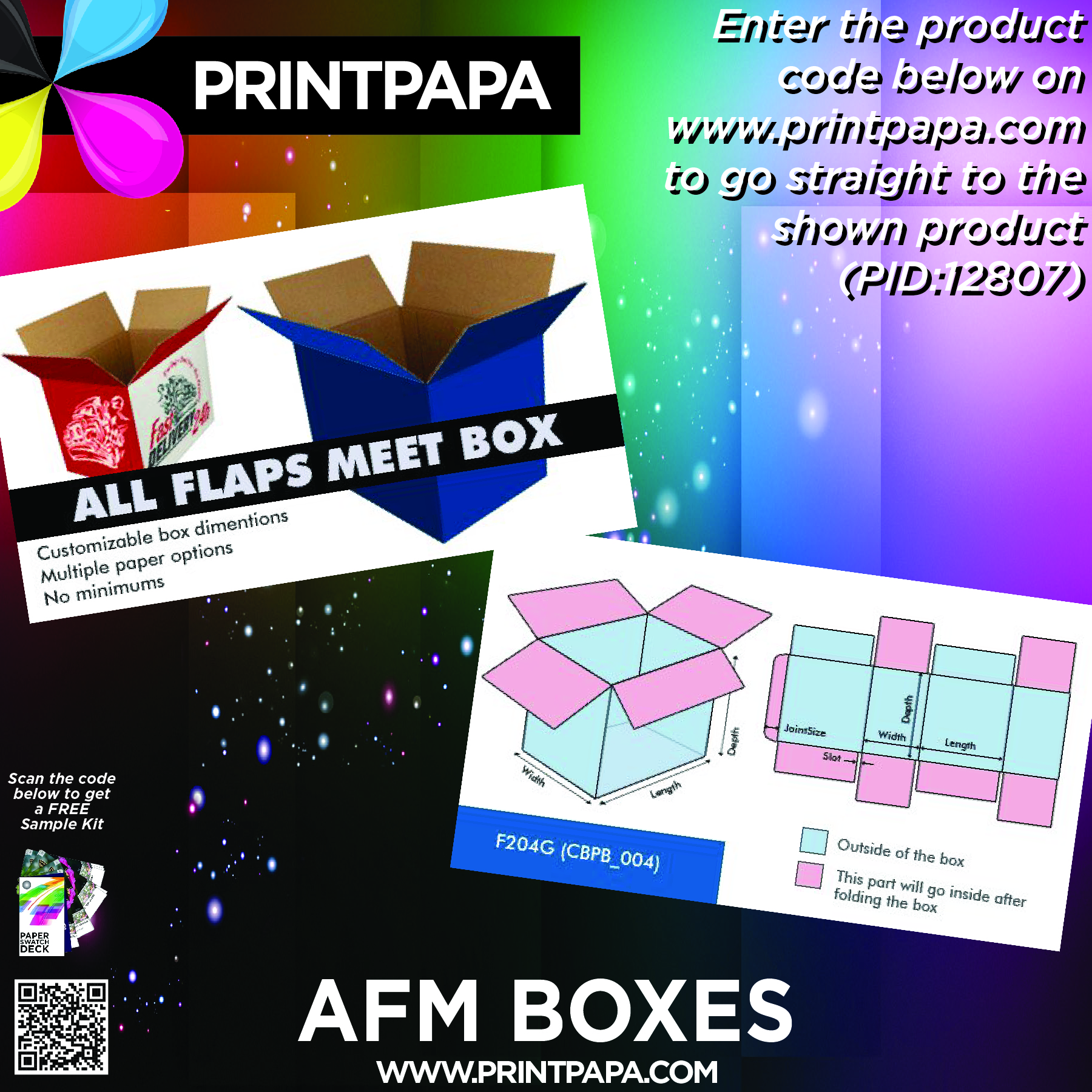 AFM Boxes (all flaps meet) are very strong due to the fact that all flaps meet at the center creating a double layer of the thickness of the custom corrugated board.
Whether they are for product packaging, gifts, or pranks, these are sure to get your message across!
Click below to get yours now:
http://www.printpapa.com/eshop/pc/configureprd.asp?idproduct=12807&idCategory=416&htmlfilename1=All-Flaps-Meet-Box-AFM-416p12807%2Ehtm&q=0.7055475