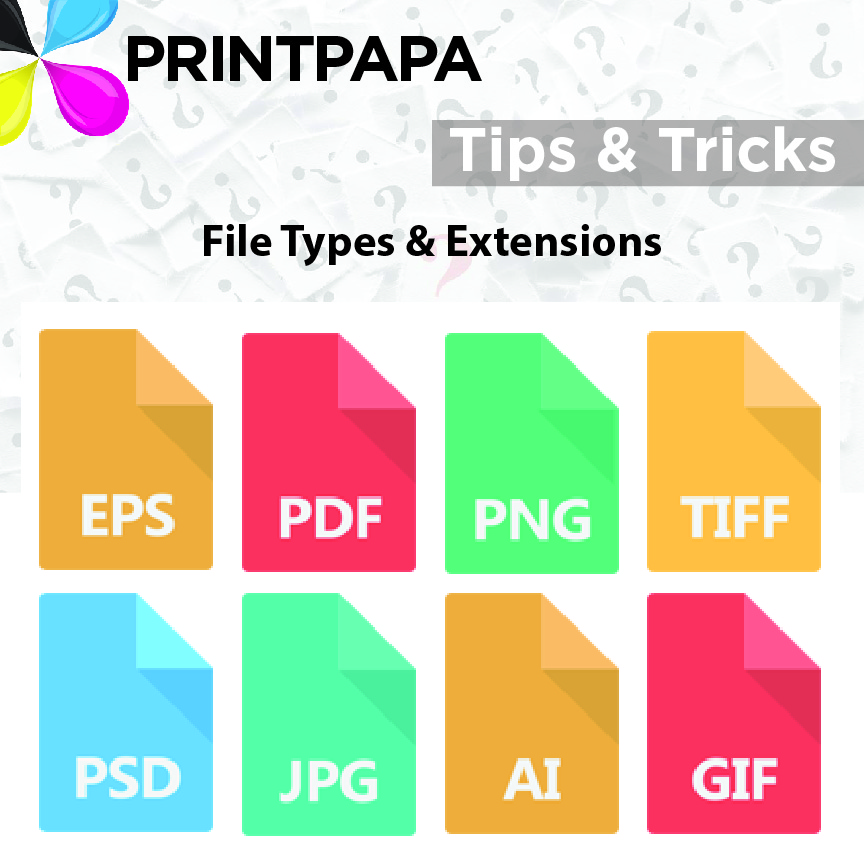 Have you ever wondered what these letters might mean?
(JPG – EPS – PSD – TIFF – PDF – PNG – AI – PSB)
Don't worry your not alone, and no, they are not part of the letters guessed in Hangman or Wheel Of Fortune. They are three-digit letters you see at the end of a file name to indicate what format the file has been saved in.
This FAQ would be great, for you…
http://support.printpapa.com/kb/a67/file-types-and-extensions.aspx