The page you were looking for could not be found.
Check the URL for errors.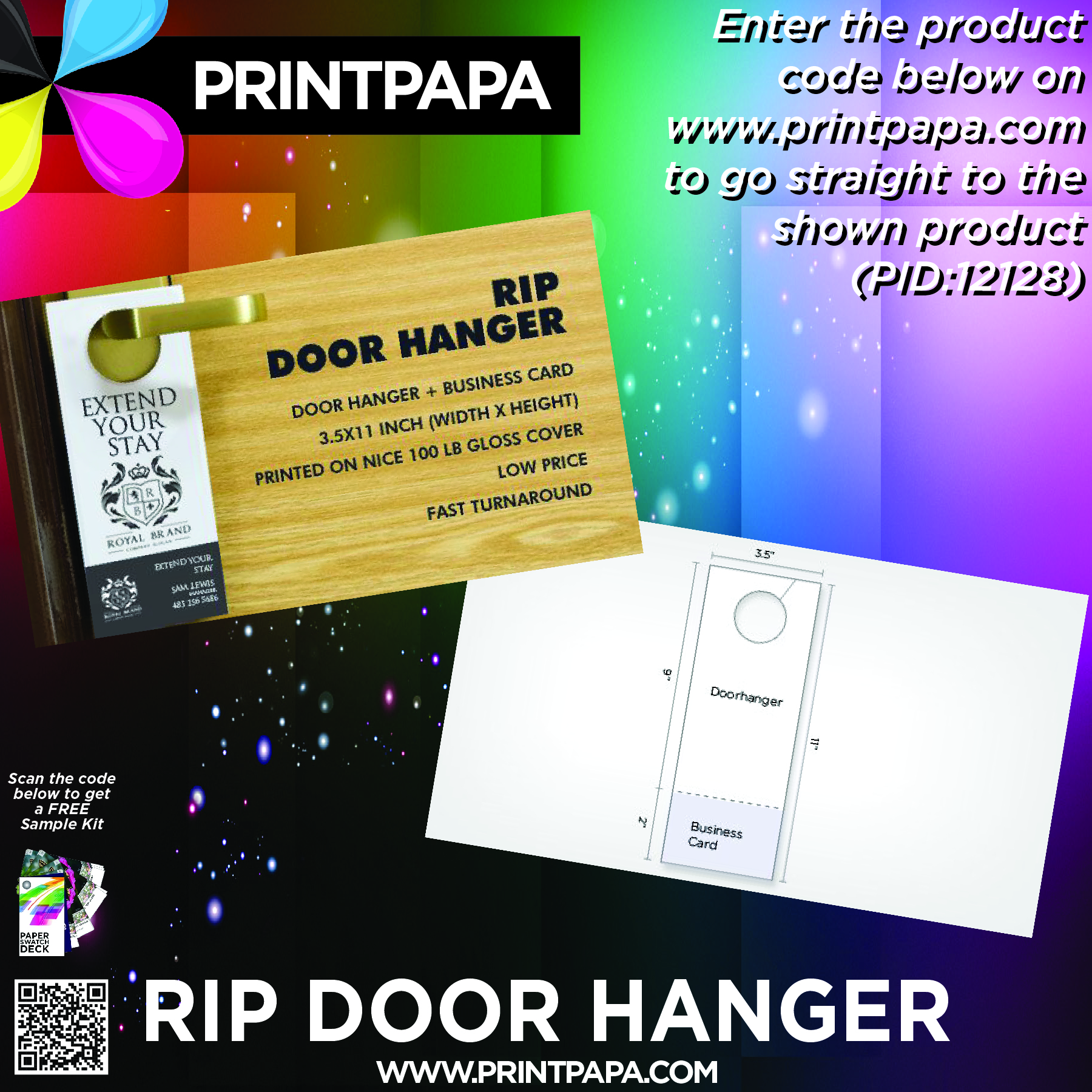 These doorhangers are perforated in such a way that once they're ripped, you have a standard size business card. The business card portion can be used for coupons or contact information. These are great for direct marketing to your local customers.
http://www.printpapa.com/eshop/pc/Rip-Door-hanger-3-5×11-824p12128.htm