The page you were looking for could not be found.
Check the URL for errors.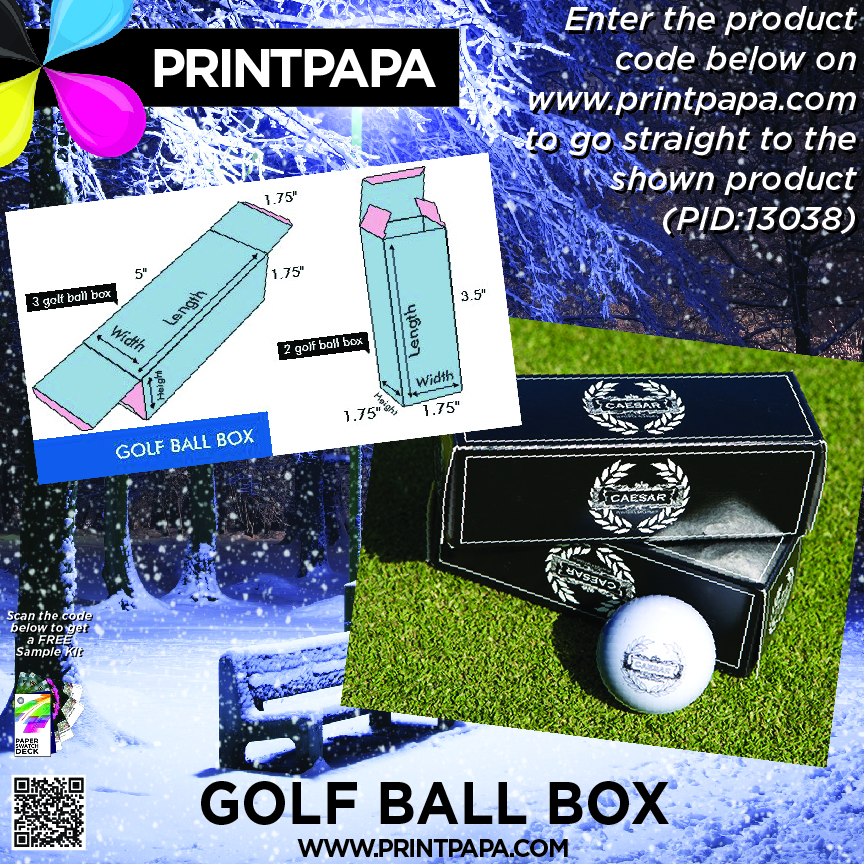 Golf Ball Boxes can fit up to 3 golf balls and can easily be used to market anything similar in size + NO MINIMUMS!
These are composed of durable, thick stock with high-quality print and coatings, two straight tuck flaps and edge locks.
Click here to get yours now