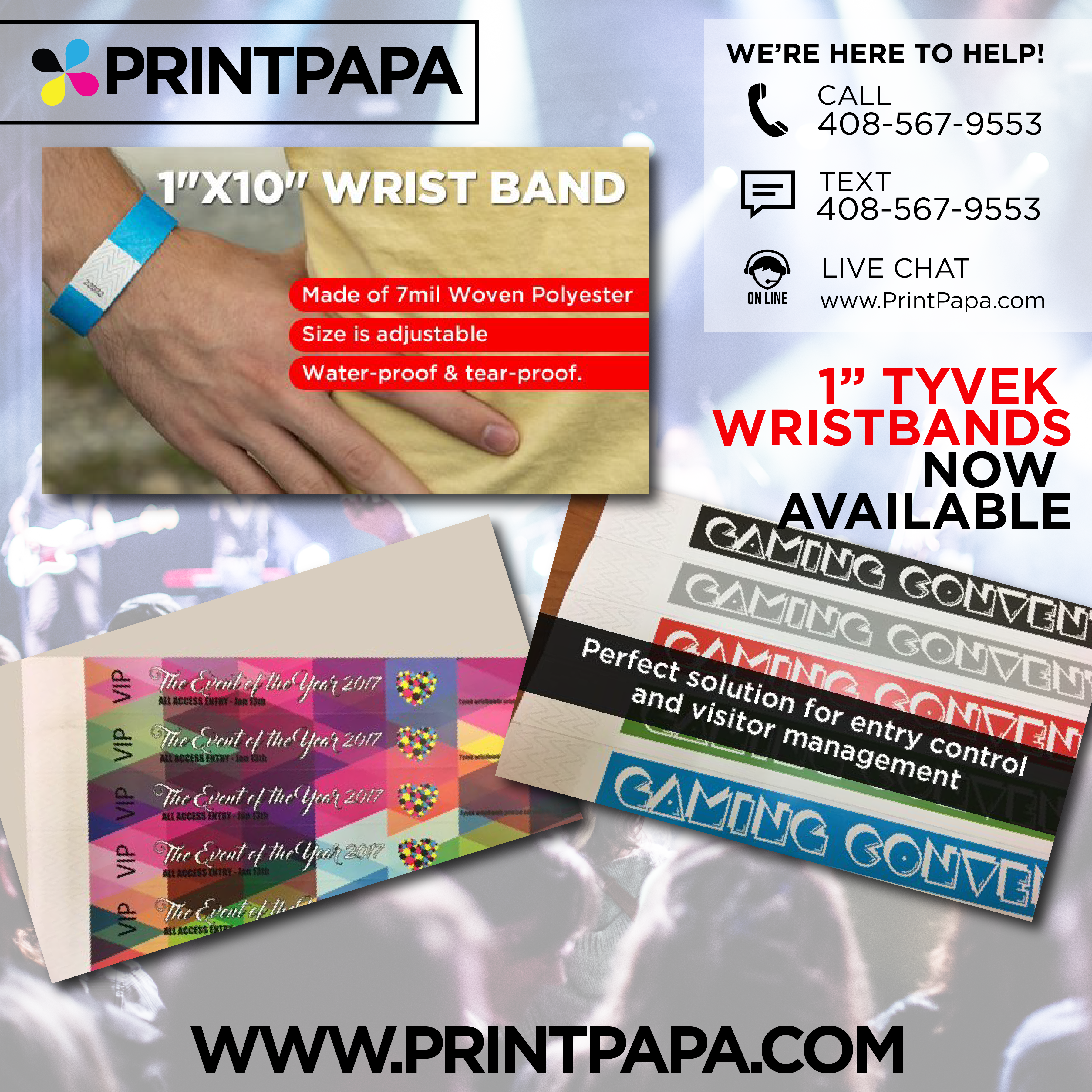 The page you were looking for could not be found.
Check the URL for errors.
NEW PRODUCT
Our custom wristbands are made of 7mil Woven Polyester which make them extremely durable and ideal for events that last a day or two. They are ideal for both wet and dry conditions. One size fits all. Water-proof & tear-proof.