The biggest mantra of success in promotion is, be creative. You cannot deny the fact that the market out there is highly competitive and no matter what you do, it is highly difficult for your target audience to notice you. After all, you are offering similar products and services that some other brands are doing too. So, how can you make the difference? Well, the only way to do it is adding some value in your promotion and be creative. For that, perfect bound booklets can be the perfect tool.
What is Perfect Bound?
Perfect bound booklets are one of the most popular in demand these days at online printing company in California. This is a booklet, printed on single sheets that are stacked and squared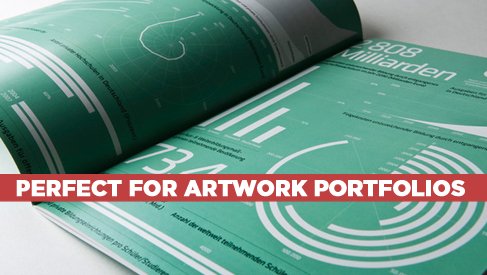 off into a block. The spine is made with the PUR glue which is flexible and perfect to resist both high and low temperature. One of the best parts of this booklet printing is that the finish is highly professional and elegant. That is the reason why this style is used for novel printing, magazines, brochures and so on. So, when you are thinking of offering your consumers with something value added, then perfect bound can be a great option for you.
Size and Pages
The perfect bound doesn't have the restriction like other types of booklet printing. When you are thinking of getting a company report printed, this can be a very cost-effective yet elegant option for you. You can opt for A4, A5 or A6 or customize the size of the pages for your perfect bound. This type of booklet comes with enormous possibilities of customization for which you don't have to worry about.
Paper and Finish
Go for lighter inner pages and a comparatively thicker cover and there are a plethora of paper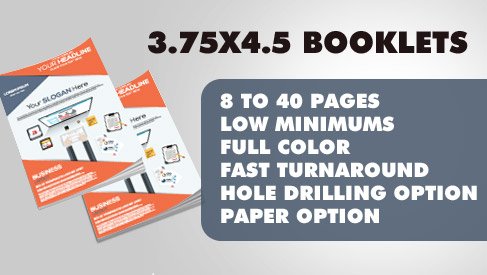 options available. You can get gloss, silk or premium coated finish. What you will choose will depend on the requirements of your business, the target audience and definitely your budget.
So, now as you know about this type, what are you waiting for? If you are looking for reliable booklet printing services with good reviews and ratings, then come to us at PrintPapa. We are a 4.8 rated company, and accredited by BBB offering 100% client satisfaction since years. Visit www.printpapa.com for more information or call at 408-567-9553 for assistance.