Are you organizing an event any time soon and wondering how you will be able to increase the footfall at the event? If yes, then you must make sure that you need to use all the avenues that are possible. Obviously, you are sending out messages and posting on your social media channels every day. But do you know that this won't be enough, especially when you are trying to reach out to your local audience? Yes, when you are thinking of reaching out to the local audience, print media for promotional purpose can work like wonder. So, when you are doing it, make sure that you are printing flyers too.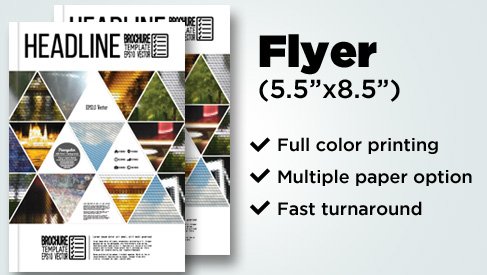 Flyer printing is an extremely effective tool when it comes to promoting an event. But if you take a look around, there are a lot of people who are doing it. So how can you stand out from the crowd? We, at PrintPapa, always suggest a few things that we are going to mention in the following points.
Highlight the Main Attraction
There must be the main attraction in your event. You must have invited a big singer or performer for the event. Or there is a special performance that will be surely a crowd puller. In any case, make sure that you are highlighting that in your flyer. When you are getting flyer printing online, instruct the agency you are hiring so that they use different font and color to highlight this attraction.
Easy Legibility
When you are hiring the online printing service and providing them with the design, make sure they are printing it in a way so that it can be easily legible from a distance. When the target audience will be getting the flyers, it is obvious that they will see it on the move. Easy legibility will make sure that the message is conveyed.
Clear CTA
We, at PrintPapa, one of the renowned stores online printing California, make sure that we add a clear CTA (Call To Action) in the flyers. So, when you are thinking of designing the flyers for the event, make sure you are giving out the contact information or a clear direction that the audience can follow.
So, now as you know about these tips, what are you waiting for? If you are looking for reputed flyer printing services, come to us at PrintPapa. We are a BBB accredited company offering complete satisfaction and right worth of your money. For more details, call at 408-567-9553 or visit http://www.printpapa.com now for more details.