Banner printing is one of the most ordered jobs that we do at PrintPapa. While most of the work orders that we receive and perfectly designed, we also come across shabby projects at times. So, before placing your order for banner printing services you'd do yourself a lot of good keeping few important things in mind that lets you design eye catchy banners.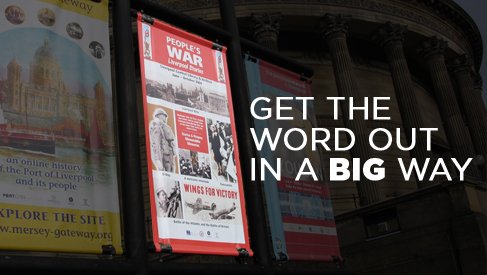 Choose The Right Design Tool – These days designing a banner isn't tough as you have wide choice of desktop and online tools to choose from. While you may no longer have to master tools such as Corel DRAW or Photoshop and design in those easy to use online tools. A good designing tool would let you explore your creativity to the maximum and create attractive banners.
Go for Bright Colors – While the entire color spectrum is available to you as experts in banner printing services we advise you to opt for bright colors. There are two reasons for this – first and the most obvious: bright colors tend to grab attention faster and this is what you need when you are designing a banner and order online printing. Secondly your screen is backlit and hence what you see on the screen is brighter than it actually is. When the same thing is printed on vinyl they tend to do slightly darker. By choosing bright colors you'd save yourself from getting darker banners.
Know the Grammar – Banner size, number of elements in the banner, size of the text, contrast, and color scheme decide the success of your banner. If you are designing a banner for the very first time you need to attain mastery over these fundamental elements. These elements form the basic grammar of your banner designing project and all of them need to seamlessly blend with each other and be in complete harmony.
Follow these ideas and you will be able to lay hands on the most eye catchy banners. As for banner printing services you can trust us to offer you services of highest quality at the most competitive prices. So visit our website at http://www.printpapa.com and place your order today. You can also give us a call at 408-567-9553 for further queries.