They are small, they are cheap but they are surely one of the most effective promotional tools in your hand. Flyers surely are one of the best means to promote your product. When it comes to flyer printing for product promotion you need to keep few things in mind. At PrintPapa we have been known for high quality printing services and have seen fair share of flyers over the years. So what works in flyers or how do you create the perfect flyer for product promotion? Let's have a look at some of the important design elements in your flyer –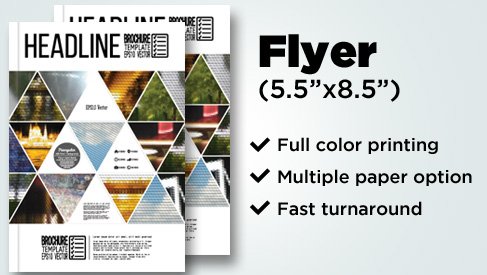 Don't Ignore The Header – A big and creative flyer header immediately grabs attention of those who look at it. Your flyer should immediately establish your goal. It should introduce your products to the target customers in the most impactful way. The text and the header should clearly be visible from a distance when you are putting these flyers up in the flyer racks.
Display the product USP – There is an USP in your product and that's the reason you are promoting it. You must explain that USP to the audience. Make use of high quality images in the flyer. Mention the specs of the product or how it can transform lives of your customers. You need to strike the perfect chord with them immediately.
Show the 'hidden' value – Businesses often tend to unconsciously hide the value of the product. Whether you are offering a good product at the most competitive price or offering more for less money you should show it to the audience. They should be able to immediately see the benefits of buying your product over those offered by your competitors. Mention of price and discounts helps potential customers take decisions instantly and you should offer them that.
For affordable printing services you don't need to look beyond us. We are among the trusted company in California for flyer printing online and offer our services to customers in other parts of US. From small businesses to mega corporations we have been serving the niche needs of clients across the board. So, visit our website today at www.printpapa.com or call us at 408-567-9553 for further queries.