Every door direct mail is a very old marketing technique. But you may be surprised to know that it is still an effective medium to reach out to the entire community. We at PrintPapa have been involved in every door direct mail printing and can vouch for their effectiveness in brand promotion. If you get the idea right behind the campaign you are likely to do well. So here we look at five cool ideas to promote your business with every door direct mail.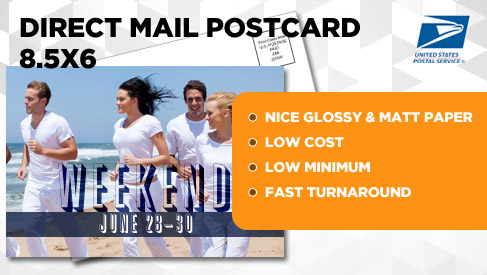 Inform the community – Instead of promoting your own business you can describe the importance of the service that you offer. Show your audience the incentives they are likely to get from your service and you will arouse the right kind of desire in their minds.
Do an infographics – Infographics have become very popular in the recent years. Today they dominate the digital space and it would be a great idea to try this out in your EDDM marketing campaign. Choose a subject area and create the right mix of content and graphics to achieve the results.
Promote the community – Every door direct mail need not always be about your business. You can inform people about the upcoming events in the community or just nearby. Promote your brand name and contact details somewhere in the mail and you will improve brand recognition.
Season's greetings – You can wish your customer season's greetings with die cut every door direct mail printing. Think of a local flower that blooms in autumn and you can shape your mail like the flower and with wish happy autumn to the community at large.  This will help you get closer to the community.
Tie up with sports team – Local sports team always grab attention and what you can do is tie up with the team and use those images on your direct mail. It will help you gain fame along with the team and shall lead to new business opportunities.
If you are looking for affordable printing services or wish to order for prints online you won't have to look beyond us as we have been catering to our clients with great pride for more than a decade. So, visit our website at http://www.printpapa.com/ or give us a call at 408-567-9553 for more information.