You may be apprehensive even to think about marketing your business with direct mail postcards. In this day and age of Instagram, Facebook and other marketing mediums, which business uses post cards? It seems most of them do, and at PrintPapa we are seeing more and more people coming in with orders for postcards. If you are looking to get the best out of your postcard mailing services and generate tons of trade enquiries here are some of the things that you should keep in mind.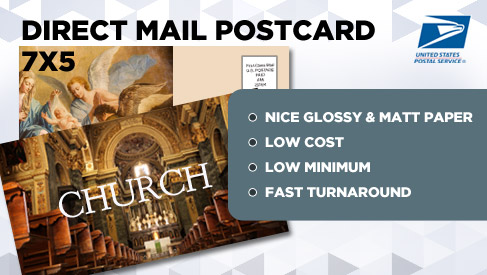 Target The Right People – While postcards are cheap to print and mail, it doesn't mean you will send them to everyone without specifically targeting potential customers. The entire community can be your target audience but what we intend to suggest is that you need to first identify and then target them.
State your Goal – You need to set your goal clearly. Do you wish to promote a new product? Are you looking to promote your after sales services? Do you want to inform them about a sale in your store? Irrespective of your goal, it should be clearly visible in the postcard. Don't try to pack in too much of information as it can often confuse the recipients.
Use for Remarketing – Direct mail postcards are a great way for remarketing. It reminds your customers about your business and shows them that you care. This is one of the best ways to gain customer loyalty that will help you survive the competitive market.
Call to Action – The idea behind promoting your business with postcard mailing services is to encourage an action that leads to higher sales and revenue. Hence your postcard should have a Call to Action element in it. It could simply be your business phone number or a creative appeal but the fact is it should have a CTA.
If you are looking for high quality printing services for your postcards or other print marketing material you can rely on us. For more than a decade we have been one of the leading names in online printing business and offering high quality finished products at the most competitive prices. So, visit our website at http://www.printpapa.com/ or give us a call at 408-567-9553 for more information today.