Are custom printed boxes worth the money? This is one question that we at PrintPapa often come across from our regular clients and potential ones. Of course you can buy stock boxes for packaging at throwaway rates. But these stock boxes also become throwaway items! As a company that has been in online printing business for more than a decade, we believe custom gift boxes serve as a great marketing material. Here are some reasons why you should go for them –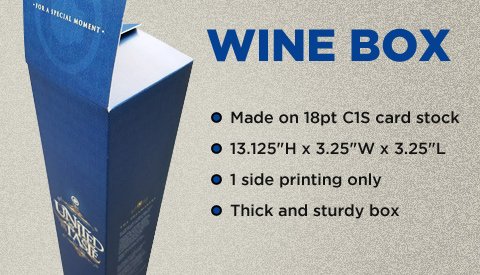 Branding – If you are introducing a new product in the market custom gift boxes may serve as a powerful marketing tool. Every customer would want to buy a product that is neatly packed. This portrays the right image of your brand. With custom boxes you will be able to easily rise up in terms of brand recognition.
Trust – While books shouldn't be judged by their cover, products often are! When you pack your products in bespoke gift boxes they immediately strike the right chord with your target customers. They instill a sense of trust and professionalism about your brand allowing you to garner more sales and profit.
Product Differentiation – In a competitive market you will need to differentiate your products from others. If you are fighting for shelf space in retail to stand above competition, custom printed boxes let you separate yourself from others. They create a positive impression in the minds of the audience helping you take lead over competition.
Brand Recall – As much as branding is important so is brand recall. Will the customer come and choose your product again? It may well depend upon how well your brand is recognized. Good packaging with logo and brand name helps in improving your brand's 'recall' factor and this allows you to create a niche space in the market.
If you wish to order custom printed boxes or in need of other online printing services at PrintPapa we shall offer you reasons to stick to us. With more than a decade of experience behind us we have set standard in modern printing with our professionalism and state-of-the-art equipment. Visit our website at http://www.printpapa.com/ or give us a call at 408-567-9553.