Poster designing and printing isn't rocket science and it need not seem so to an average business or individual. But poster printing has been made out to feel so by many of the online poster printing companies in business. At PrintPapa we have broken those shackles with our bespoke poster printing services. It's easy, its fast and most importantly it is cost effective. Let us take you through the simple steps that would help you make posters with intuitive poster printing services assuming that you have your design ready –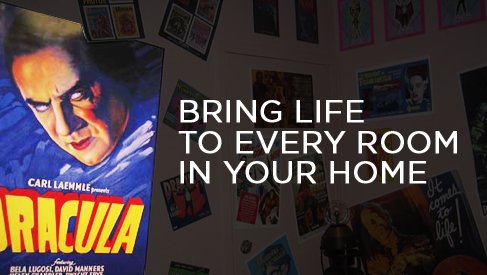 Choose Poster Type – We offer you three distinctive types of poster printing options – Matt Finish, Gloss Finish and Vinyl Posters. You need to choose an option that is best suited for your needs. If you are looking for posters that would last long you should choose vinyl posters. For sturdier option you can order for Poster Boards that'd be printed on 3mm PVC boards and can be installed anywhere.
Printing Option – If you wish to place orders for handful posters we'd print it digitally to keep the costs at the lower end. For bulk orders we print them in using offset technology where the costs per poster come down as the volume increases.
Poster Size – As the leading online printing company we offer you a wide choice of sizes. If you choose digital printing you can choose poster of any length with width between 18 and 50 inches. In offset printing we offer you several options with size starting from 11×17 inches all the way up to 24×36.
Place Your Order – Once you have selected the right type, printing option and size you need to upload your design and place the order and take delivery at your doorstep within few days.
It's easy, isn't it? As one of the leaders in online printing services we offer attractive discounts on your orders. You can check out the latest offers running on our site at http://www.printpapa.com/eshop/pc/special.asp and also call us at 408-567-9553 to know more.