Banners are a great tool to kick start your promotion. Be it seasonal or yearlong visibility, banners can be an excellent way to convey your brand's message to your potential customer base. That is why most of the brands, be it big or small, opt for different types of banners to promote as well as spread brand awareness. So, when you are thinking of getting your banners printed, it is obvious that you will be looking for many answers too.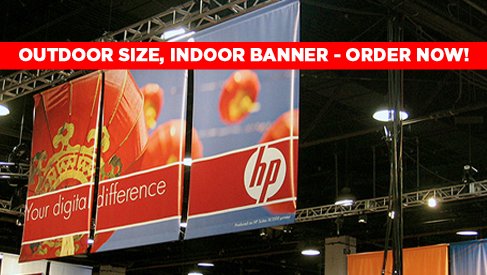 So, when we meet our clients at PrintPapa, we make sure that we answer to all of their queries regarding banner printing. However, it is not the same for the clients we meet online. Hence, the following questions and the answers are for them who are placing online orders with us. Take a look.
What Type of Banner Do You Suggest to Your Clients?
Banners are generally meant for outdoor exposure. Even though we print indoor banners too, yet the main aim is to offer a banner in a material that will last long. So, when you are placing an order for online banner printing services, we suggest you go for vinyl banners for outdoors and for indoors, Blockout banners. We also guarantee quality on 3 years of exposure.
How can I Save Money with PrintPapa?
We understand the value of money for you as a brand. And we make sure that you don't have to compromise with the quality even with a limited budget. Keeping this in mind, we offer you monthly deals and discounts on all our products. Also, if you are placing a bulk order with us, you can save more. For example, if you are ordering 11-25 pieces, you will save 5%. And if you are ordering 101 to 1000 pieces, the savings will be 15%. This is the perk of availing our online printing services.
How can I get a Custom Quote?
We understand that your requirements can be different from the standard options that we have on our website. So, if you are looking for customization option, you can directly get a custom quote from us. For that, click on this link, http://www.printpapa.com/eshop/pc/request_for_quote.asp.
So, now as you have got answers for these questions, what are you waiting for? Visit us today at www.printpapa.com or call at 408-567-9553 for all your needs for online printing.