Booklets are the value-added promotional tools that can cater to the niche audience for the brand perfectly. When you are planning to share some information or want to offer some insights on using some product or service, there is no better medium than booklets. So, if you are planning to get booklets printed, you are in the right place.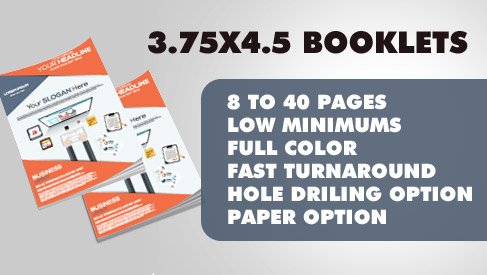 At PrintPapa, we offer premium quality booklet printing at the most affordable price along with easy customization options. Now, when you are looking for the perfect booklet which won't be just like standard magazine size, we suggest you go for landscape style ones. Why? Take a look at the following points to know more.
Standing Out from the Crowd
When it is a booklet, then the most important thing is you need to make it look exceptional. And for that, landscape style booklets are perfect. Not like a regular magazine, these ones offer you a different shape and style that will eventually attract more customers.
Perfect for Picture Display
For many industries, adding pictures in the booklet is important. Real estate, food, fashion, makeup, all these businesses need to add high-quality pictures in the booklets. And the landscape style booklets offer an album-like feel which impresses the audience a lot. So, order this style while looking for booklet printing services.
Perfect for Limited Pages Option
Maybe your information will be covered within a few pages. Maybe the saddle stitch will be the perfect choice for your booklet. So, when a limited number of pages will do the trick, why don't you go for some unique style? This is the reason why companies of online printing California offer you the option.
So, now as you know about these reasons why landscape style booklets are a good option, what are you waiting for? Come to us at PrintPapa, the pioneer company for affordable printing services and place your order. For more details, visit http://www.printpapa.com or call at 408-567-9553 now.