If you take a look around, you will see how obsessed people are about their online presence. Everyone is working on their websites, social media, and blogs. For marketing, they are investing so much time, energy and money in them. This might make you wonder why still our brochures are quite popular amongst our clients.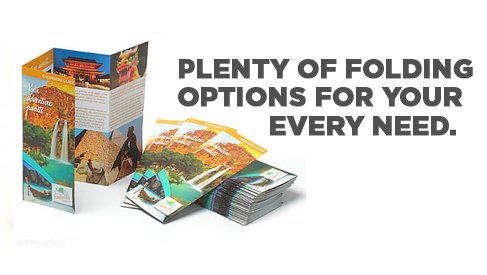 Well, there are few qualities that brochures bring on the table that no online marketing can parallel with. Hence, even in this digital age, brochures printing is still relevant. It will surely offer your brand some amazing advantages that you will never get from any other medium. Read on to know more.
Ideal Solution for Small Budget
For a big company that works with the global market in mind, it is not at all difficult to spend hundreds of dollars on online promotion. But when you are working on a local audience with a limited budget, brochures can be an excellent solution. Cost-effective and affordable, brochures are the perfect option for marketing.
Focused Marketing
With online brochures printing, you will be able to focus on the target niche audience more. This way, it will become easier for you to focus and improvise on your strategies so that the audience can get really attracted to what you are offering.
Informational
For a brand, when you are trying to encourage your audience to engage with you, it is necessary that you think of giving out information. Brochures are one of the best online printing services that will help you tell your brand story without any problem or obstacle.
Multiple Distribution Channel
When you are thinking of using multiple distribution channels, from manual distribution to EDDM, brochures can be a good option for anything.
So, now as you know about these advantages of brochures even in the digital era, what are you waiting for? Come to us for your any requirements of online printing. For more details, visit http://www.printpapa.com or call at 408-567-9553 now.