With years of experience, PrintPapa has become one of the most popular names of the printing industry in not only California and the Bay Area but also in the whole USA. Now, along with having such experience in printing, we also have come a long way to understand what kind of products attracts more and more customers. This is why we, PrintPapa, are offering you some tips that can help you design your catalogs in the most appealing way so that they not only impress the consumers but will also add value to the marketing endeavors.
So, when you are planning to upload the artwork for catalog printing, take a look at the following tips that our experts are offering below.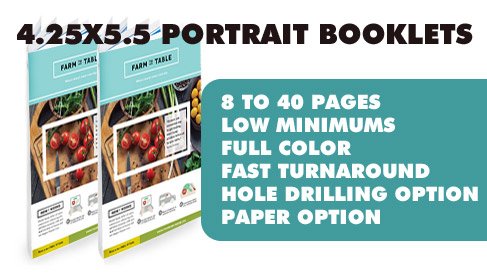 Colors, Image, Design
For a catalog, it is necessary to make it visually attractive. So, when you are planning to attract more consumers and engage them with your brand, you must make sure that you are using all the gorgeous colors for the catalogs. With us, at PrintPapa, you will get full color printed catalogs that will help you create an amazing impression. Use stunning high-quality images in the catalogs that will attract your potential consumers while creating a massive visual impression.
Simpler Fonts
Catalogs call for a longer read. That is why when you are getting your catalogs designed and looking for catalog printing services, make sure you are using simpler fonts for covers and the inside pages. You surely don't want your target audience to go through a strenuous experience.
Use White Space
When you are getting your catalogs printed, make sure you are leaving enough white space around the cover design. We know it is tempting to give away all the information just at one go. But before you get carried away, think how great a clutter-free cover will work.
So, now as you know about these ways to design your catalogs, implement them. And then for high quality printing services, come to us. We are a BBB accredited company with amazing ratings. For more information, visit http://www.printpapa.com or call at 408-567-9553 now.