Graduation parties are all about celebrating the wonderful times you have spent with friends. Of course you will bid goodbye to many of them and you need to do it style. Banners are a must-have at graduation parties and they make the event memorable. At PrintPapa we have been involved in custom banner printing for more than a decade and have seen fair share of graduation party banners. Let us take you through some ideas which you can try with your graduation party banner printing.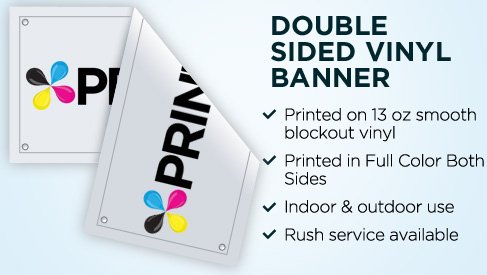 Throwback Pictures Banner – There isn't anything that makes graduation party banners as exciting as throwback pictures. In fact this is the most common idea that is being explored in online printing. Find some of the coolest pictures and print them with good captions. It doesn't get any better, does it?
Congratulatory Banner – There are dozens of ways in which a person can be congratulated. Graduation is without doubt one of the most momentous occasions in a person's life. You can be creative with your message and say it in style in the banners. Pick up a congratulatory theme and work on different banners that would be installed in different places in the venue.
Keepsake Banners – Don't have an idea on what to print on the banner? Leave it blank and ask everyone graduating to sign and write their messages on the empty boxes in the banner. It will surely be the perfect keepsake banner and one that everyone would hold on to like a treasure.
Banner Games – If you want to add a bit of fun and excitement to the event you can conduct games during the event using banners. Think about a treasure hunt or something else and print a map or hidden clues in these banners and you will definitely make the graduation party exciting.
These ideas are cool and would definitely add to the occasion. For bespoke banner printing or any other kind of online printing services you can get in touch with our team by calling 408-567-9553 or visiting our website at http://www.printpapa.com/eshop/pc/Banners-c793.htm. We bring state-of-the-art equipment and years of experience in the job to deliver results.