Brochures are great tool to market your services or products. They are perhaps the first among all business tools that reach the hands of your customers and provide them with the first impression about your business. A good brochure adds professionalism to your business as you approach your client with it.
PrintPapa manufacture and sells high-quality brochures at affordable prices. All you need are a strong content and an attractive design. Pictures providing data, also known as infographics, are also an asset while opting for Custom Brochure Printing as it helps to show complex data in an easier manner.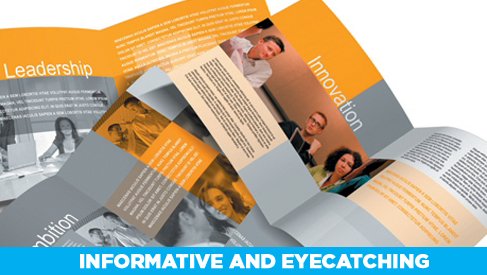 By following these 4 infographic-incorporating steps, you can greatly enhance your brochure printing:
Keeping things simple
An infographic is used to portray information and data in a simpler fashion so that the reader can understand it better and in less time. Showing heavy data with unnecessary graphics leads to a disinterest.
Color Use
Colors can either make or break your infographic content. When choosing to go for brochure printing, colors help to attract the readers towards more pieces of information which you think they should get to know firsthand. It is of vital importance to understand the balance between colors and infographics which makes for an effective brochure.
Avoid too much info
The information in your brochure is determined by the purpose for which you want to utilize it.  For example, in normal prints, you can only refer to the data corresponding to the point you are trying to make. Or, if you are planning to give your readers an annual report of your company's sales figures, consider using infographics.
Strategic content placement
Highlight the connection between content and its infographics with appropriate placements. A more complex infographic may require its own page and maybe even two. Keep it clean of other information.
Incorporating infographics in your brochure is a great way to add effectiveness to your content and design. We, at PrintPapa, provide premium Quality Brochure Printing services at attractively affordable prices which help enrich your infographics for better readability and appeal. For more details, visit www.printpapa.com or call us at 408-567-9553.