Real Estate is an area which incorporates a maximum of two to three investments for a person in a lifetime. This makes real estate business a strategically crucial marketplace. Realtors need to have an open eye in order to grab the best deal from the consumers. And to do so, they require an elaborate marketing campaign that helps them build their brand and thus be opted for by the consumers.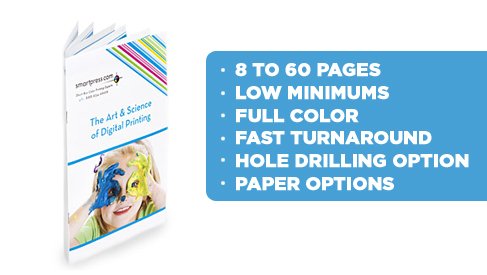 A very effective way to market real estate holdings is via the use of Booklets. Properly designed booklets from Booklet Printing Services not only grab the attention of the client but are also able to convey their message in the best possible way. This has chances of higher customer acquisition.
PrintPapa provides a long range of Booklets of different shapes and sizes for you to choose from that will reflect your real estate brand's personality. Be it local homeowners or prospective buyers, booklet printing is a great means to show your properties in an affordable manner.
Based on what characteristics you want to add to your booklet, PrintPapa has various choices for you.
Here are 3 fundamental choices for your effective booklet design
Cover Page and Inside Pages Quality: Gloss or Matte. Most businesses opt for gloss as it has an attractive appeal and makes the colors look more vibrant. However, keeping with their elegance, some businesses opt for matte which adds a bit of textural. Matte is also writeable.
Paper Stock: PrintPapa has a long-range of paper stocks from thin to thick based on your choices and budget.
Proofing: PrintPapa allows 1 to 7 days' time to resubmit your proofed content in case you find errors. Based on the proofing procedure (PDF or Hard copy Mock-up), the number of turnaround days may vary.
Online booklet printing services offered by PrintPapa ensures effective booklets at affordable prices that certainly help your real estate business take a better shape. They help you present your business in front of your customers in a manner that is professional and which reflects your brand's value. To know more or to avail our services, visit www.PrintPapa.com a or just give us a call at 408-567-9553.