Hotel industry's success is often decided by promotion. What can be a better way to promote your hotel business than through rack cards. The best of the hotels today depend on rack cards along with catalogs to promote their business. 4X9 rack cards are usually slipped inside envelopes for the promotion of hotels. A few things need to be kept in mind while marketing your hotel through rack cards.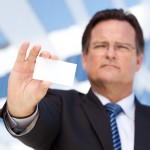 Know Your Audience:  It is very important for you to know your audience. Will you be sending the rack cards to your old customers or two newer ones? Your target audience will vary depending on whether you are a budget hotel or a luxurious one.
Focus On Purpose: Try focusing on the purpose of the rack card. Will you promote the existing facilities and services of hotel or have you introduced something new that you would like to highlight. Stress on what is new in your hotel if you are sending the rack card to some of your regular clients.
Use Pictures: A hotel rack card should have lots of pictures not only of your hotel but of the different categories of rooms from the cheapest to the most luxurious ones. Pictures will emphasize your hotel better than lines of printed text.  Use your logo and brand name prominently in your rack card.
Highlight The Benefits: It is very important for you to highlight the benefits of your hotel. This is what your potential customers would be looking for. Tell your customer why they should choose your hotel and what separates you from your competitors. Include things like packaged tours, free meals, sightseeings in your benefits as these attract eyeballs.
Add Value: Your hotel rack card should promote your hotel but being informative about the local tourist destinations can add value to it. Focus on the proximity of your hotel to the airports, night clubs and shopping destination. This will separate your rack card from the crowd.
Customize It: Custom options like tear-off portion to use as coupons in the rack cards serve as a good way of promotion. This will compel your target audience to retain the rack cards serving the purpose of your brand promotion.
PrintPapa has been engaged in all kinds of print promotions and prints high quality business cards,  letterheads, envelopes and posters. Armed with the state-of-the-art printing equipment it has a long list of successful clientèle.