When it comes to printing material, most printing agencies as well as individuals and corporate organizations are stuck on a dilemma – whether to use glossy paper or stick to matte finishes for their print assignments? This particular debate has been raging on since the initiation of gloss finishing to the printing industry only a few years back – and has industry experts and clients split over the conclusion.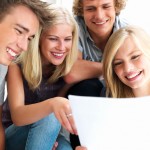 Since both gloss and matte finish in print have their own set of advantages and drawbacks, there are different viewpoints to a final solution. While some consider gloss as the preferred print paper to be used, some vote in favor of matte for its strong withstanding capacity.
For the ones who seek a constructive and structured feedback on which kind of paper would be the best to use for their printing purposes, we have listed the pros and cons of each finish (gloss and matte) to help you decide better.
Gloss Finish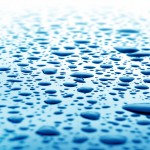 Why Use Them
Crisp and clear images and sharp enough to simulate reality
Shiny, luster-like finish
Does not turn textured when digital prints are extracted from analog ones
Colors remain vibrant and largely distinguishable
Why Shun Them
Finger marks are prominent and often destroy the fun of a photograph/print
Smudges appear easily
Finger marks or smudges cannot be cleaned easily – even soft clothes can produces scratches on the print
Glare forces viewing the print from select angles only
Matte Finish
Why Pick Them
Matte papers provide a professional outlook, especially for black-and-white prints. Hence, prints on matte finish look good for professional documents, etc.
Smudges and fingerprints are not easily identifiable as on glossy prints.
The absence of glare helps make the print viewable from any angle.
Why Reject Them
Photos look grainy as far as matte finish is concerned
Colors are subdued and at times indistinguishable
Issues regarding texture or patterns are prevalent for prints taken in matte finish after converting them into the digital form.
Still confused as to which print paper finish to choose? Read on.
Gloss paper finishes are best to use when your print material has a lot of photos or images. This will not only improve the impact of the printed documents but will also improve the total design.
Matte finish is best to use in prints where textual matter is dominating. This helps make the document or presentation look more professional and save your dollars too.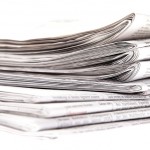 At PrintPapa we offer both gloss and matte (or dull) paper option for some of the products. Just choose the correct one when placing the order. The Matte paper option is available for Business Cards, flyers & Brochures, & Booklets.