With most individual designers or printing agencies lacking the monetary capability or expertise to launch an extensive marketing campaign, portfolios have gained mammoth importance these days. In the absence of a thorough Internet or real-world marketing strategy, the portfolio remains the only option for small-time enterprises to draw business. Hence, a portfolio has to be state-of-the-art, conclusive, simple, yet attractive as well as representative of your style, all at the same time.
So, how do you develop a portfolio that sets you apart from the maddening crowd? Here are a few tips to help you find the way to an ideal portfolio:
1.    Single-Page Portfolio – A one-page portfolio is good for presenting your work to a potential client. Portfolios that run several pages often depict a self-glorifying attitude and an inability to make up one's mind about the best work achieved. Moreover, with a single-page portfolio, the visitor has quick access to all types and categories of work developed, as well as the contact info – thus, making it easier to convert the lead into sales.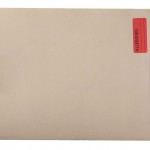 2.    Regularly Updated – One's portfolio must be kept updated after the accomplishment of every new project. This, especially, works for small-time enterprises that can showcase a larger-than-life image with a number of projects covered recently. This way, one also can highlight the contemporary styles being followed by the designer or the printing agency.
3.    Multiple Angles – If it's a print work/project, make sure you incorporate several angles of the work into your portfolio. This is because images of printed works are subjective to vision, and hence, having several angles available enhances the chances of a potential conversion.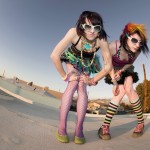 4.    Client Testimonials – Off late, potential consumers prefer double-checking on the concerned company from previous clients. Having client testimonials (some of them at least) on your portfolio page, especially, along with the respective projects, will allay such concerns. Trust is one of the most treasured but rare elements that strengthen the provider-client relationship – and having client testimonials on show achieves just that!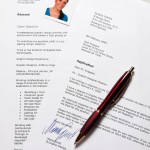 5.    Live Demos – If you have worked on a project that has been published live online, do not forget to mention it in your portfolio. Designs, website landing pages – any aspect of live projects should be provided a link to on your portfolio page. This will not only help provide a much more interactive experience for the potential consumer to check out, but will also add considerably to your credibility and promise of quality.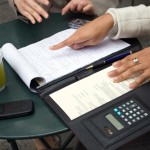 Apart from the five  tips mentioned above, there are several other factors that influence the acceptability and visual allure of your portfolio. Potential clients always seek easy-to-find contact info; provide them with the same and make available all the forms of communication from your end.
Smart portfolios are not only crisp and direct, they are also shorter on the whole. This is because the client will only look up the best of projects you have accomplished, thus, nullifying any extra or unnecessary information you have provided along with the portfolio.
With these tips in mind, you are sure to leave a lasting impression with a short-but-powerful portfolio; first time, every time.
Visit PrintPapa Design Templates and Design services to learn more.