Postcards are one of the most target-oriented printing tools available today. Their mobile nature makes it easy to carry them across long distances in order to reach a strong target audience. Moreover, the fact that they reach the very door of the customers makes it easier to have a positive impact on them thus having an increase in the chances of customer acquisition.
If you are looking for effective postcard printing in Santa Clara, look no further than PrintPapa. PrintPapa provides both flat and folded postcards (half-fold and tri-fold) not only for print but also for print&mail (EDDM) services. You will be able to choose from a varied range of sizes including 3.5×5 inches, 4×6 inches, 5×7 inches, 9×6 inches, 9×9 inches, 11×5.75 inches, 13×10 inches, and lots more.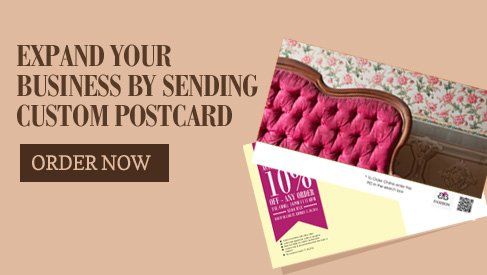 Here are 2 reasons which make PrintPapa your foremost choice for EDDM postcards:
Cutting edge design and finish options: Choosing custom postcard printing from PrintPapa with a variety of options for design. Other than various sizes and paper options (gloss or matte), you get to decide whether you want printed sides or not, UV coating, and corner rounding.This lets you give your postcards a great appearance that has higher chances of sustaining in the minds of the audience rather than a shabby regular postcard.
Experience: Being in the industry for more than 15 years makes PrintPapa a pro in Every-Door-Direct-Mail or EDDM custom business postcard printing services. Our professional staff makes sure that your postcards reach your target audience to their very doorstep within the stipulated time frame. You do not even need a mailing list. Just provide us with the target zip codes and we will deliver the postcards to all the houses in the area.
Choosing PrintPapa for your postcard printing online in California assures guaranteed satisfaction in brand marketing. To know more or to opt for our services, visit www.printpapa.com today.