Banners have always been one of the most creative ways of promoting a brand. And if you own a business too, then be assured that a creatively designed banner from PrintPapa will take both you and your business a long way.
PrintPapa is one of the best agencies that provide affordable high-quality banner printing in California. And in this blog, we shall be talking about some examples of businesses and how you can promote them better with banner printing from PrintPapa.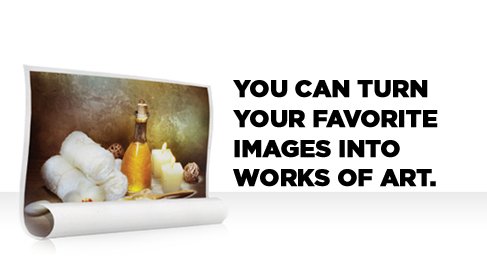 Here are 3 examples of promotion with banner printing by different large businesses:
Tourism brands: Perhaps one of the largest businesses in the world, tourismbrands have always had their own unique promotional techniques. To showcase tourism, a great way would be to incorporate tourist attractions like waterfalls, valleys, and rivers in them. For example, you may bring waterfall to life by a man in a kayak, mounted to the top edge of a building. Or you can show a person rock-climbing in a valley. PrintPapa offers custom banner printing of any size based on their type like vinyl, fabric, mesh, pole pocket, and more with upto 3 years of outdoor use making them perfect to be used on buildings and bridges.
Zoos: A zoo is another great attraction, for kids and adults alike. So, promoting it in a unique manner is necessary. A simple yet innovative way would be to use lamp posts as a three-dimensional measure. For example, have banner printing with a giraffe's portrait and hang it on the pole strategically so that the lower portion of the pole becomes the rest of its neck. Paint this portion in the giraffe's pattern to complete the look. You can do the same with an elephant and its trunk.
Hospitals: These are places where people come to heal. While going for online banner printing services, you can choose a godly picture like that of Michelangelo's The Creation Of Adam. The only difference being cropping out Adam and keeping only God. Stick it beside the elevator in a way so that whenever a person presses the elevator button, he or she shares the touch of God almighty.
PrintPapa provides vinyl banner printing online along with fabric, mesh and other custom banner printing in sizes from approx 5 to 16 ft. Affordable rates with fast turnarounds and low minimums make PrintPapa one of the best services of banner printing in California. To know more, visit www.printpapa.com or call 408-567-9553.