PrintPapa has garnered an amazing reputation over the years with its high-quality printing services. Now, with our book printing services, we have reached to all the writers and illustrators who want to self-publish their books at the most affordable package. So, if you are an illustrator and are looking for a company that can offer high-quality printing at affordable rates, PrintPapa is your one-stop solution.
If you are wondering how our book printing services can help you publish the adult coloring book that you have illustrated with so much zest, then you are in the right place. Take a look at the following points to know more.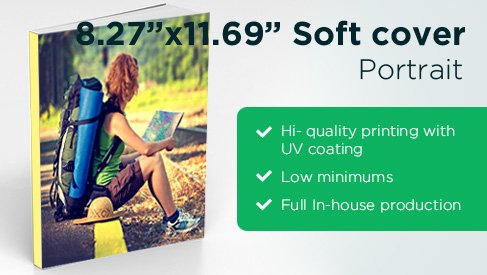 Different Finish
It is the finish of the adult coloring books that can actually impress your customers. From glossy, matte and coated cover to gloss, matte and uncoated text print for the inside pages, you will get everything here with PrintPapa. The full-color printing option will help you make your adult coloring books more attractive and let the customers see all the colors in their full resolution.
Options for Binding
With PrintPapa, you will get saddle stitch, perfect bound and coil bound books that will be perfect for your adult coloring book. When you have limited pages in mind, saddle stitch can be the best option for you. And for a book that is designed to relax the consumers while coloring with its many pages, perfect bound can be a good option too.
Free Artwork Upload
Now, PrintPapa offers you maximum flexibility for custom book printing as you will get the option of free artwork upload. Now, upload your own illustrations and get them printed without any glitches.
So, now as you know how PrintPapa can help you with adult coloring book printing with not just affordable printing but also with many other facilities, what are you waiting for? Visit https://www.printpapa.com today or call at 408-567-9553 now for more details.