Greeting cards are the  graphical illustration expressing friendship or other sentiment to   make people come closer. In order to keep the clients informed and to keep in touch with them  greeting cards can effectively be used. But one thing that most of the marketeers wish is, to have more occasions to send the greeting cards. So they look out for every special occasions when they can communicate with their clients with the use of the greeting cards.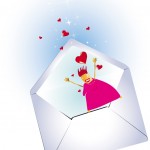 To help the marketeers out of this situation, below are some occasions when greeting cards can be sent:
After A Client's Meeting: You have just had a meeting with one of the client's, (this may be over the phone or face to face) and want to appreciate for their time given to you. Send a greeting card to mark the occasion. The messages within the card should not be sales based rather write an appreciative note.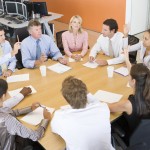 To Cherish A Major Life Occasion: Greeting on holidays is for a wider celebratory cause but if you wish a person on his/her special day then it is remembered. You can congratulate a person on buying a new home or a customer whose child has graduated, etc. Not only do the congratulatory cards have effect on the recipient but same is with the conciliatory ones. You can of course send greetings cards to someone who is sick or a customer who has just lost his near ones. Do not make the mistake of sending any promotional material along with the greetings during such times.
Celebrating A Major Business Milestone: This is very applicable for the B2B companies. You can send cards along with your brochures to the customers congratulating them on a partnership, expansion, acquisition, anniversary, innovation, etc. If your customers understand that you monitor their progress and are associated with them, they will pay more heed to the promotional materials that you sent with the mail.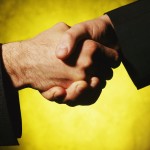 Declaring Your Milestones: It is good to share your joys with the others. So if your company has achieved some milestone, or if you are celebrating some grand  event you can of course consider sending a greeting card along with the usual newsletters.
Just Like That: Any time can be a good time to  get in touch with your client by sending a greeting card. So if you feel that you are not getting an occasion then send a greeting card just out for nothing.
Thus greeting cards are one great medium to stay in touch with the customers as well as to market your services. Use the custom printed envelopes bearing your company name and logo. The messages though should be personal but the name of the company should be mentioned.
In order to get the best greeting cards you will always require a good print service provider. PrintPapa is one such company that specializes in the printing of various types and sizes of greeting cards.