Flyers have been used for many decades by entrepreneurs to spread the word about their new business. The fact that flyers are easy-to-carry and showcase a brand in a crisp manner makes them perfect for a new business.
Flyer printing at PrintPapa offers a long range of full-color flyers available in regular as well as die-cut shapes. However, for a new business, there are 3 things that need to be kept in mind for flyer distribution.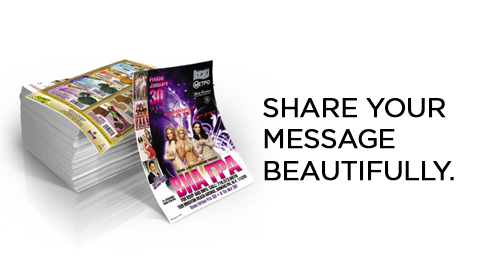 Defining the goal: This involves having a clear purpose for your flyers.
Targeting the audience: Target those whom you think can be your customers. If you have opted for flyer printing services for your new gift shop and are promoting it for valentine's day, promoting it near colleges, shopping centers and so on are the obvious choices rather than at the local dentist's office.
Uniqueness: What makes you better than your competitors? This is what you need to uphold in your flyers.
However, the thing to keep in mind is that since it is a new business, the design plays a vital role and the most important aspect of the design is the color.
Here are 3fundamental ways in which color can affect the overall look of the flyer.
Being bright: Always opt for bright colors while keeping in mind the nature of the brand. Use not more than two or three colors. More colorsmight overwhelm the readers.PrintPapa uses high-quality inks, be it for its regular flyers or die cut flyers. Our state-of-the-art machinery makes printing faster and more effective.
Contrast: Having a contrast of colors makes the flyers more attractive and visually appealing. Have a font color that contrasts with the background color. This will make it easier for the readers to go through what is mentioned in the flyers without any inconvenience.
Gloss or Matte: Based on the nature of your brand, you can give your colored flyers, glossy or matte finish. While gloss makes the flyer appear shinier, matte adds a textured appeal. Matte also adds for a writeable surface.
It is very important, for a new business; to have a flyerthat is able to engage the audience. If the first impression is strong, it will certainly lead to a positive effect on them. For high-quality full-color regular or custom die cut flyers, visit www.printpapa.com or dial 408-567-9553.