A company letterhead is the visual representation of your organization in front of clients. Letterheads, business cards and envelopes are the most widely used corporate document which can play a vital role in promoting your business in front of your clients. You won't meet many of your clients in the first place and your letterhead might serve as your only impression and thus it is important to catch a client's eye at the very first go. Here are a few things that you should keep in mind while choosing a perfect letterhead for your business: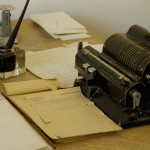 Uniqueness Is Key: Your letterhead needs to be unique to create an image for yourself in front of your clients. It should represent your organization's values and structure in front of people who see it. Your company name and the logo should be prominent on the letterhead as they are the most important elements in it. Use simple legible fonts for your letterhead and avoid using fancy fonts as they give a very unprofessional look to your official letterhead.
Add On: This is one of the best things when it comes to choosing a letterhead. A letterhead has to stand apart from the rest and add ons are a great way. Put a catchy slogan or a small quotation which defines the ideals of your organization in the letterhead. This will also make your clients remember your company easily. A watermark in the center of the page also makes the letterhead look professional.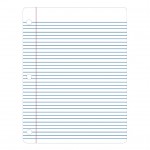 Color: It is advisable to choose a letterhead where the top banner is in color as color tends to attract human eyes. A colorful text also provides more depth to a letterhead than one printed in single color.
Paper Quality: A letterhead should always be printed on high quality paper, like paper with 25% cotton. This will create an impression in front of your clients. Select a paper that you think would best represent your organization's image. Avoid choosing regular paper even if they come cheap as letterheads are the most important corporate document.
A well designed letterhead has to be complemented with high quality printing and thus it is important for you to hire the services of a high quality printer. PrintPapa has been in the print and design industry for a considerable period of time. They have expertise in printing books, catalogs, brochures, rack cards etc. apart from letterheads. They use the latest printing technology to deliver high quality results to their clients. To order letterheads click here.