In today's age of cut-throat competition only business owners having well planned business promotion campaign can survive and flourish. There are various types of promotional materials used by the companies, one such is catalog. So do you use catalogs to promote your products or services? Do you have any plans to engage in catalog printing to boost your sales in the immediate future? If your answer is 'no' to these questions then you should read through this blog first and then make up your mind. Custom catalog printing is a part of the promotional campaigns for many reputed companies. They can bring in significant sales to your company. Catalogs are flexible and effective promotional materials that are perfect for various types of industries. They are sure to match your needs too. Below are two major types of catalogs. So look through and select the type of catalog that best suits your requirements: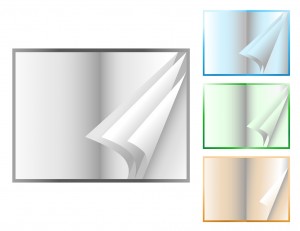 Supplier's Catalog: This is the first type of catalog. These are applicable for business that sell their products to shops, resellers or sell at wholesale prices. In these catalogs, the list of things you are selling, their respective prices and images of the mentioned products (if possible) should be provided. The Supplier's Catalog should also contain details of the shipping for all the wholesale products ordered for. Some of the other information incorporated in these promotional materials include details for ordering, shipping schedules, descriptions for packing and other information that may be useful to the customers. When talking about the design of these catalogs, they should be utilitarian. As the Supplier's Catalog is specially made to attract the resellers, thus it is important to display the prices, special deals and shipping details. To create an effective Supplier's Catalog there is no need to hire the services of a graphic designer, you should ensure that the design is neat, clean, formal and comes straight to the point. Remember, what resellers look for is a good deal!
Retailer's Catalog: This is common form of catalog. Well designed and printed catalog can sell a variety of products. Displaying images and product presentations are the most important aspects for this type of catalogs. The main intention of this type of catalog is to entice people into buying from the array of products you stocked in your inventory. Each of the products should contain well taken images, prices mentioned and easy payment options provided. It is not important to mention the shipping details unless it is a direct mail catalog. The front cover of the catalog should be dedicated to presentation of special deals and discounts. Designing for the retailer's catalog should be done with intricacy. The target audience for such types of catalogs are potential as well as current customers. Such customers are very choosy and they will not pay heed to the promotional material unless they find the best prices and the best looking materials in your catalog. Thus, the retailer's catalog should contain intricate layout and the best looking products. You may use some models to make the catalog impressive, if your industry demands so. The basic aim of the retailer's catalog should be to show the best side of your products to the customers and ultimately make them buy your products.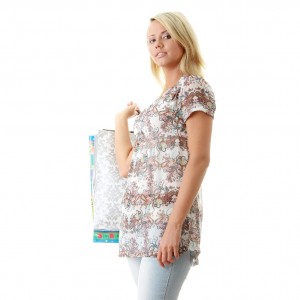 Now that you know the benefits of these catalogs for the development of your business, get on with the catalog printing campaign. Your campaign will only succeed if you are able to pick the services of a renowned printing service provider such as PrintPapa. They have years of experience in printing various types of promotional materials such as booklets, bookmarks, posters, banners, rack cards, calendars, etc.