Notepads can become more than just boring old writing material. They have come a long way from being plain paper meant to take notes. Corporate stationary items are no longer a stationary item in the office but have become a promotional tool. Company logo, brand name and contact details are finding their place on the notepad which promotes them.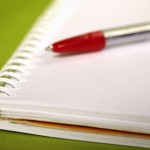 Gone are those days when business houses would purchase notepads in bulk as a stationary. More and more businesses are realizing this fact and taking notepad printing seriously and customizing them to the fullest. This has given rise to the need of creative notepad printing ideas.  Some of the awesome notepad ideas are:
Fill Types: These notepads have some printed details in them and a few blank spaces. The writer just has to fill in the details in the blank spaces to complete the message. These types of notepads can be used to keep stocks in departmental stores, educational institutions, financial institutions etc.
Magnetic Notepads: These are simple notepads which have a magnet attached at the rear. People stick these notepads on metal surfaces which secures them to the surface. These are very common in factories and workshops where placing a notepad on the ground or over something else is virtually impossible.
Checklist Type: In this check boxes are printed for people to fill in their details. You can fill in your own items into the checklist and fill them accordingly. These types of notepads are commonly used in vehicle service centers and other service industry where customer feedback is very important for the betterment of service.
Creatively Shaped: Many business houses are playing with the shape of their custom printed notepads. They are shaped semi circular and oval depending on the needs. In case of special business promotion they are heart shaped or shaped to promote a particular product of the business house.
Entertainment Type: If you are planning to promote your business in a colorful manner you can use funny graphics in your notepad. You can also use colored pages for your notepad. A watermark is a good idea in such types of notepads.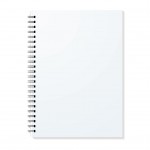 To get the best quality notepads you need to hire the services of a professional printer. PrintPapa would be a great choice for the experience that they have in handling such creative jobs. They have the latest printing equipments with them. Apart from notepads they also print brochures, labels, notepads, rack cards, letterheads, greeting cards, calendars etc. They have earned a good reputation from their clients having delivered high quality work on time. Their biggest testimony is the satisfied clientele that they have developed over the years.