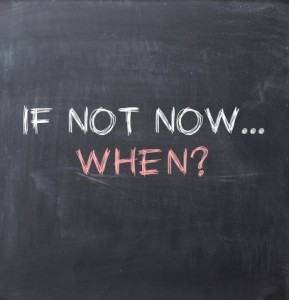 Recognizing and grasping the right opportunities is important in nearly every aspect of business. Taking bold action at just the right time can take a company from decent to extraordinary, from paying the bills to thriving. In some cases, success itself can hinge on a single connection or contract that opens the floodgates.
If you've been around the business world very long, you know that success is not completely predictable. Some companies with very talented leadership and great ideas never seem to get out of the starting gate, while other companies with lesser talent manage to make it all the way to the top of their industry. The difference often boils down to knowing how to recognize opportunities and then having the courage to take them.
Recognizing opportunity
So how can you ensure you're taking advantage of the right opportunities? The first priority is understanding your niche in the marketplace. Make sure you have a clear idea of how you're serving customers and what you're doing to stand out from the competition. This will help you recognize those unique chances when they come along.
Next, make sure you're always on alert. That doesn't mean you need to work perpetually and check email constantly, wherever you are. It does mean, however, that you must remain alert to opportunities in unexpected places. For example, if you're out at a restaurant and strike up a conversation with another patron, recognize and take advantage of any opportunity you find for a business contact. Similarly, if you're receiving goods or services from another company and notice some way that your company could help them improve, speak up and offer your suggestions. This is no time to be shy or second guess yourself. Strike while the iron's hot, as the saying goes.
Don't expect every opportunity to be perfect. Most won't be. But that doesn't mean they aren't worth your time. Being right and being perfect aren't one and the same. Those imperfect opportunities are often enough to help you grow your business.
Recognizing opportunities and having the courage to walk up and seize them can make an enormous difference in the success of your business. Playing it safe might allow you to pay the bills, but it will also limit your potential growth. Learn how to recognize the appropriate opportunities, take courage, and see just how high your company can go.